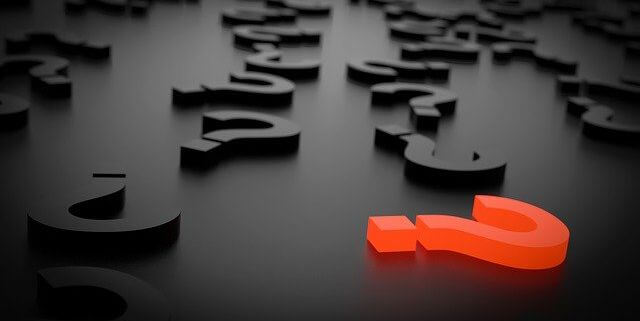 Mount Dora, FL—Many businesses are formed by people who have developed some sort of relationship. Oftentimes, friends or spouses enter into a business agreement together because they share similar ideas and can usually be trusted. On rare occasions, however, a person may go into business with someone they just met and don't really know much about.
When an opportunity like this presents itself, there are certain questions that should be discussed up front to ensure both parties are on the same page. This could help alleviate forming a business only to dissolve it within a few months.
Questions to discuss before someone forms a business with a person they don't know much about
Ownership Rights—Deciding who gets what?
A very important question that must be addressed is "How will the business be divided?" Will each party be entitled to 50% of the business or will it be divided 60/40? A good way to determine how the business will be split is by evaluating what each party is bringing to the table.
Will one party investing all of the money to get the business off the ground or will both? In addition to money, skills and knowledge should also be factored in when considering what each party's contribution to the business will be.
Responsibilities—What will each parties' responsibilities be?
The next thing to address is responsibilities. If the business is going to be operating out of a location, will each party take shifts or hire employees to work for them? Will one party be responsible for one sector of the business while the other handles another? Establishing roles early on is important as it gives each party a general idea of what is expected of them.
The last thing anyone wants is to enter into a business agreement only to have a larger portion of the workload thrown on their shoulders while receiving the same portion of the company as their partner.
Goals—What is the purpose of the business and how will goals be reached?
Every business needs a purpose. Will the business be solving a current issue or attacking a growing market? Identifying the business's purpose and goals is only one part of the business plan. Both parties should have a clear understanding of what these are to ensure they are entering into the right type of business agreement.
Connect with an experienced business law attorney in Mount Dora, FL for help with forming a business
If two or more parties are ready to start a business in Florida, they are encouraged to schedule an initial consultation with a skilled Mount Dora, FL business law lawyer. An attorney at Legal Counsel P.A. can help partners identify the structure they should use, the risks they might encounter, and what is needed to get it started.
Legal Counsel P.A. is located at:
189 S. Orange Avenue, Ste. 1800
Orlando, FL 32801
Phone: 407-395-2653
Website: www.legalcounselpa.com
Email: [email protected]
https://usattorneys.com/wp-content/uploads/sites/2/2021/10/question-mark-g19c5619b7_640.jpg
352
640
jennifer
https://usattorneys.com/wp-content/uploads/sites/2/2020/01/logo.svg
jennifer
2021-10-08 16:08:23
2022-02-23 11:39:07
3 Questions that Should be Addressed Before a Person Starts a Business with Someone They Don't Know