A multi-vehicle crash near Pittsburgh's I-79 caused one fatality and three injured parties.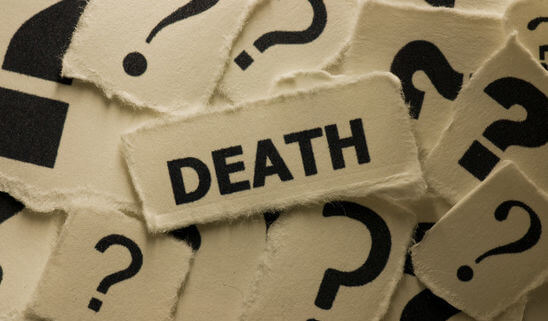 Pennsylvania – November 18, 2021
Pennsylvania State Police continue to investigate a multi-vehicle head-on crash between a Chevrolet Silverado and a Chevrolet Trailblazer with additional involvement of a third vehicle.  The accident occurred on Interstate 79 in Butler County Pennsylvania.  Officials report the driver of the Silverado crossed into the northbound lanes of traffic and hit the Trailblazer head-on, subsequently continuing hitting a third vehicle.  The crash resulted in fatal injury for a 59-year-old man, and three other men were hurt with varying degrees of injury and transported to the hospital for screening and treatment.  Car accident victims who have suffered injury, or lost a loved one should contact experienced injury attorneys in Pennsylvania with questions and assistance filing claims and legal action.
Wrongful death.
A wrongful death legal action is a particular type of lawsuit that is brought by loved ones of someone who dies because of the negligent, reckless, or deliberate act of someone.  Damages in these lawsuits can include:
Medical bills from the time of injury until death,
Funeral and burial expenses,
Compensation for lost wages a loved one would have earned had he lived to his normal life expectancy,
Compensation for the pain and suffering endured by the surviving family members due to their loved one's absence,
Punitive damages that are intended to punish the person who caused the death,
Estate administration expenses.
State statute and liability.
Losing a loved one is devastating, but loved ones must hold negligent drivers accountable for that loss. Contact skilled legal counsel who will build a case under Title 42, Chapter 83 of the Pennsylvania General Statutes, Section 8301, defining wrongful death as one that is "caused by the wrongful act, or negligence of another."  Beneficiaries must be mindful of Pennsylvania's two year statute of limitations for wrongful death legal action and contact an experienced accident attorney soon after a catastrophic accident for legal direction.
Determining liability after a motor vehicle accident is difficult and reports from witnesses, police and medical personnel will become especially important documents to build a strong case for negligence against a driver who caused a wrongful death to a loved one.  An experienced personal injury attorney can be of assistance in helping family members file a wrongful death claim, and other insurance claims toward the immediate access of funds to cover funeral and burial expenses.
Damages.
Insurance compensation for any loss sustained as a result of a vehicle accident may be possible in the State of Pennsylvania.  Call an accident attorney who can help support negligence by assigning  "fault" in a legal proceeding that addresses property damage, physical injuries, and wrongful death.
No fault insurance.
Under Pennsylvania's no-fault system, accident victims may turn to their own insurance company to access compensation for injuries up to the personal injury protection, or "PIP"  limit, regardless of fault. Drivers also have the right to circumvent Pennsylvania's no-fault law and proceed directly against the at-fault driver under certain circumstances, including wrongful death claims. An experienced attorney at Scanlon & Wojton, LLC, can be of assistance with wrongful death insurance settlements.
Scanlon & Wojton, Attorneys at Law
The Mitchell Building
304 Ross Street, Suite 510
Pittsburgh, Pa 15219
Phone:  (412) 918-1241
Fax: (412) 235-7275
Sources:
https://www.wtae.com/article/1-man-killed-at-least-3-others-injured-in-i-79-crash/38286764
https://www.legis.state.pa.us/WU01/LI/LI/CT/HTM/42/00.071.002.000..HTM
https://www.legis.state.pa.us/cfdocs/legis/LI/consCheck.cfm?txtType=HTM&ttl=42&div=0&chpt=83&sctn=1&subsctn=0
https://usattorneys.com/wp-content/uploads/sites/2/2021/11/photodune-693773-death-xs.jpg
364
548
nora
https://usattorneys.com/wp-content/uploads/sites/2/2020/01/logo.svg
nora
2021-11-18 12:13:45
2021-11-18 12:21:42
A multi-vehicle crash near Pittsburgh's I-79 caused one fatality and three injured parties.