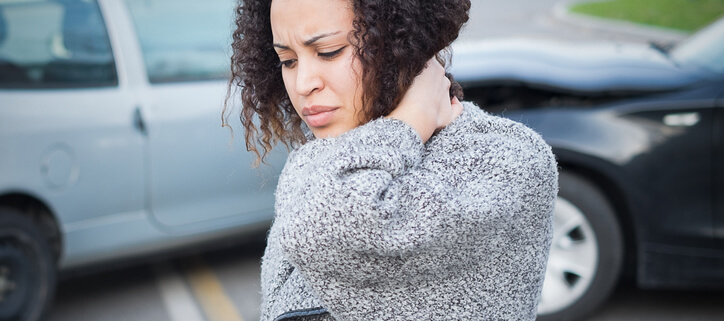 Boca Raton, FL – Whenever someone is injured in an accident, they may have to deal with medical treatment, property and car repairs, and possibly stay out of work for days, weeks, or months. Lost income from not working for an extended period of time can be the largest single source of loss for some victims after an accident. 
The lawyer who takes the accident case on the plaintiff's behalf will have to add up all of these losses and mention them in the pleadings that start the civil lawsuit. The defendant will be responsible for paying for these damages if they lose the case and the plaintiff prevails, or the parties may agree to settle for a comparable amount. 
Documentation of lost wages and absences
If any accident victim misses time from work, it is important to document this time missed and notify the employer. All wages and work time that were missed due to the injury should be formally recorded according to the company's procedures. This is true even if a victim seems fine in the immediate aftermath of the collision, but develops back problems or other disabling conditions at a later time. Health problems do not necessarily appear immediately after a collision, and the defendant is still responsible for these costs even if they do not happen for weeks or months.  
Payments to victims
When a civil lawsuit is filed, it is standard for the attorney for the plaintiff to request lost wages, medical treatment, and money to fix other financial problems from the defendant as part of damages. A summary of costs is normally listed at the end of the complaint to start the lawsuit.
According to the National Safety Council, the average American worker loses about $1,100 each year due to injuries. This adds up to billions lost throughout the entire country, and the figures for injuries that require medical consultation and treatment is even higher. If the victim was working while the accident happened, they may also be eligible for a workers compensation claim that will cover lost wages. All employers are required by law to carry some kind of insurance to pay for their employees workers compensation claims. There may be certain procedures that the workplace asks the employee to follow to receive their claim, but in most cases a workers compensation claim will be paid out as long as the worker was engaged in their normal job duties when the incident happened. 
Accident lawyers in the Boca Raton area
Anyone who has been seriously hurt in a car accident should consider getting legal help, even after filing an insurance claim. Lawyers can give more information about civil cases and compensation at The Law Offices of Jeffrey A. Rosenberg. 
Firm contact info:
The Law Offices of Jeffrey A. Rosenberg
5255 North Federal Highway, 3rd Floor, Boca Raton, Florida 33487
561-508-8800
rosenberginjurylaw.com
https://usattorneys.com/wp-content/uploads/sites/2/2020/10/iStock-892765508.jpg
483
724
brian
https://usattorneys.com/wp-content/uploads/sites/2/2020/01/logo.svg
brian
2020-10-01 20:50:27
2020-10-02 10:36:29
Accident injuries may cause drivers to not be able to work in Boca Raton