Accident victims in Iowa should know these important facts about back pain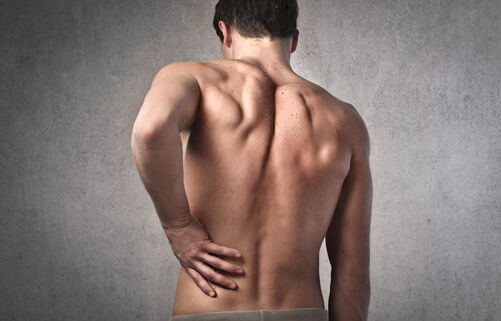 Iowa City, IA – Car crashes cause a number of health issues, and back problems are among the most likely. These kinds of injuries can require special treatment from a chiropractor or other doctors, and back pain becomes a chronic problem for many individuals as they advance in age. Because all of these healthcare issues have associated costs, it is important for anyone who is experiencing financial losses to get advice from a lawyer. It may be possible to file a civil lawsuit and receive compensation for various kinds of losses associated with the accident. 
Back pain is one of the most common reasons Americans seek medical treatment
Due to the way a person is seated in a car, things like whiplash and lower back pain are very common outcomes of an accident. It is a possibility that even a minor motor vehicle collision may cause some level of discomfort in the back or neck area. Even people who drive long distances or have long commutes each day will likely experience back pain at some point, even if they are not involved in a collision. 
Back pain may not always appear right after the accident
It is recommended for anyone who has been involved in a motor vehicle accident to get an examination by a doctor, even if they think that they are fine. Back and neck problems and pain may not be apparent to the victim immediately after the crash because symptoms can be delayed. A doctor can give a professional evaluation and determine if the person actually has any problems with their back or neck, even if there are no symptoms. If the victim waits too long and then suddenly has back pain, it can be difficult or impossible to get compensation for their injuries. 
What causes back pain after a crash?
A person's back is a large area of the body that contains a number of different muscle groups, ligaments, tendons, and the spine with all of its vertebrae and discs. When these areas are suddenly moved or pushed in a rapid fashion during the impact of a crash, the balance of all of these systems working together can be disturbed. The nerves that sit together with the various parts of the back notice these problems and send pain signals to the brain. 
Local attorneys in Iowa are available to help
There are attorneys who can assist with the process to bring an accident lawsuit anywhere in the state of Iowa. Eells and Tronvold Law Offices is a firm that is available to meet with local clients to provide advice and guidance throughout the course of their case. 
Firm contact info:
Eells and Tronvold Law Offices
1921 51st Street NE, Cedar Rapids, IA 52402-2400
319-393-1020
www.eellsandtronvold.com
https://usattorneys.com/wp-content/uploads/sites/2/2021/10/photodune-3821116-back-pain-xs.jpg
398
501
brian
https://usattorneys.com/wp-content/uploads/sites/2/2020/01/logo.svg
brian
2022-03-13 14:49:18
2022-03-13 14:49:18
Accident victims in Iowa should know these important facts about back pain