Burlington County, New Jersey, Taking Action After a Truck Accident
The need for proper medical care and attention can not be emphasized enough after a person gets into a serious collision with a truck. Truck accidents often lead to very severe personal injuries that have long-lasting, and sometimes, permanent consequences. A person may lose a limb, face permanent disfigurement, or even lose a loved one after they get into an accident with a truck. Since the harm suffered is so extreme, all truck accident victims should take the extra step and connect with a specialized truck accident lawyer who can guide them through the legal process until they get the compensation they deserve.
Trucking companies do not like giving out large amounts of compensation for the harm their negligence causes, so they have a team of strong legal representatives on their side who will be dispatched from the moment the truck accident takes place. The goal of their strong team of lawyers is to build an impenetrable legal defense that will leave a person with little to no compensation, even when they deserve a lot because of the harm they faced.
Anyone who wishes to get fairly reimbursed should speak with a truck accident lawyer as soon as possible so they are not taken advantage of and so they can fight properly for their rights. Victims need to understand that the more damage they suffered, the more money they are entitled to. If the truck driver or trucking company acted negligently, then a person deserves to receive proper compensation for the harm they suffered at their hands. The purpose of a settlement is so a person can get back on their feet and enjoy the same quality of life they had before the accident took place.
Why seek medical treatment after a truck accident in Burlington County, NJ?
Seeking immediate attention for one's injuries is vital as it helps ensure that a person recovers quickly, and it also will help a person when they file a legal claim. To get compensated for their injuries, a person will have to provide proof of medical appointments, doctor's notes, and similar paperwork to convince the other side that they truly suffered injuries due to the accident. If they take a long time to visit the doctor, then the other side can argue that the injuries were incurred due to some other activity and they were not caused by the truck accident so there is no real need for compensating them the full requested amount.
Anyone who gets into a truck accident should reach out to a truck accident lawyer at Benedetto Legal Associates today to help them file their claim and get the settlement they deserve.
Reach them at:
PHILADELPHIA, PA OFFICE
1615 South Broad Street
Philadelphia, PA 19148
Phone: (215) 389-1900
Fax: (215) 271-8910
Email: [email protected]
OR
CHERRY HILL OFFICE
112 Haddontowne Ct
Cherry Hill, NJ
Phone: (856) 500-2727
Fax: (856)210-6227
Email: [email protected]
OR
SOUTHFIELD, MI OFFICE
26700 Lahser Road
Suite #400, Southfield, MI 48033
Phone: (810) 620-8277
Toll-Free: (800) 626-1155
Email: [email protected]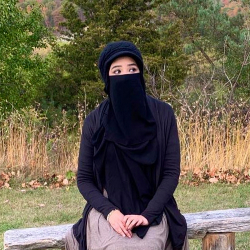 Latest posts by Maha Rehman
(see all)
https://usattorneys.com/wp-content/uploads/sites/2/2021/03/william-karl-I1ox7msRbn8-unsplash-scaled.jpg
2560
1709
Maha Rehman
https://usattorneys.com/wp-content/uploads/sites/2/2020/01/logo.svg
Maha Rehman
2021-03-10 16:11:36
2022-02-23 11:38:30
Burlington County, New Jersey, Taking Action After a Truck Accident