Can a driver in Lemannville lose their license for causing an accident?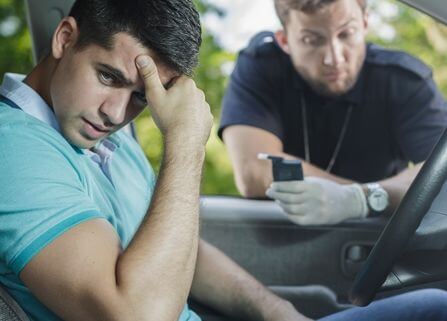 Lemannville, LA – Accidents have a number of consequences, including lawsuits and the potential for criminal charges. There are some ways that causing a car crash can result in penalties for a driver, these penalties can also include the loss of a driver's license in Louisiana in some situations. Anyone who has been harmed by a driver who may have violated traffic laws can contact an attorney to learn about the process of bringing a civil lawsuit for compensation. 
Leaving the scene of an accident 
If a driver flees the scene of a crash without contacting anyone or waiting for the police to arrive, they can be charged with a crime. These criminal penalties will apply to a driver who has left the scene, regardless of whether they hurt anyone, or the severity of the crash. All charges for leaving the scene will include a mandatory license suspension that is set by state law. When the suspension period is over, the driver will also have to pay the department of motor vehicles to have their driving privileges reinstated. 
Drunk driving accidents
Driving under the influence of drugs or alcohol is illegal in Louisiana, and the potential penalties include a driver's license suspension, along with the possibility of fines and jail time. Aside from these criminal consequences, drivers who cause accidents while intoxicated are likely to face civil lawsuits as well. The fact that the driver was intoxicated at the time of the crash can be used by the plaintiff as strong evidence of negligence. Some insurance companies also do not cover damage caused by intoxicated drivers, as this violates the terms of their policy. 
Traffic violations and civil lawsuits
When a driver wants to sue another person for causing an accident and their associated injuries, they can bring a civil negligence case. This type of action requires that the plaintiff show the defendant violated the standard of care on the roads, which led to the accident and all of their injuries and lost income. These kinds of traffic violations that result in a license suspension are also relevant to civil cases where the plaintiff uses evidence of negligence to demonstrate fault and financial responsibility for their damages. When the plaintiff successfully negotiates a settlement or wins at trial, they can receive compensation for medical bills, lost wages, pain and suffering, and other financial issues created by the accident.
Advice from an accident attorney in Louisiana
Miller, Hampton, and Hilgendorf is a firm that assists with accident cases in Lemannville and other parts of Louisiana. Their attorneys focus their efforts on injury lawsuits and the process to receive compensation through a settlement or trial. 
Firm contact info:
Miller, Hampton, and Hilgendorf
3960 Government St., Baton Rouge, LA 70806
225-343-2205
www.mlhlaw.com
https://usattorneys.com/wp-content/uploads/sites/2/2021/09/photodune-17698957-drunk-driver-caught-in-the-act-xs-1.jpg
447
447
brian
https://usattorneys.com/wp-content/uploads/sites/2/2020/01/logo.svg
brian
2022-02-02 10:57:05
2022-02-02 10:57:05
Can a driver in Lemannville lose their license for causing an accident?