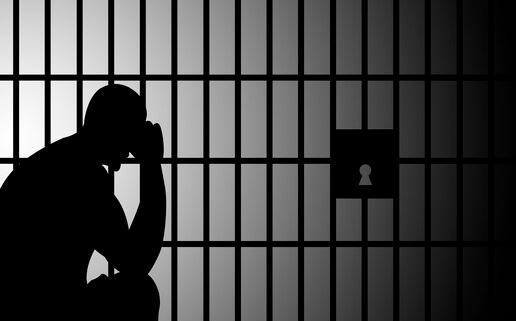 Denver, CO—Although individuals lose many rights when they are booked into jail or sentenced to serve a prison sentence, they do have a few rights that remain intact. Some of these include:
The right to serve time free from excessive force being applied.
Excessive force is when a police officer or correctional officer applies a level of force that exceeds what is considered reasonable. A correctional officer who shoves an inmate to the ground and hits him/her repeatedly while he/she is not being combative or non-compliant would be a case of excessive force. An officer who sprays an inmate with chemical spray or uses their baton to intentionally cause harm to them without having a valid reason for doing so would also be guilty of excessive force.
Correctional officers are only permitted to use force when it is done "in good faith" and to "keep order."
The right to be protected from being assaulted by other prisoners.
According to the American Civil Liberties Union (ACLU), prison officials could be in violation of the Eighth Amendment if "they knew about a risk of assault by other prisoners but failed to respond, or if prison conditions or practices create an unreasonable risk of assault."
Steps an Individual Should Take If They Were Assaulted by a Prison Official
Once an individual has been freed from police custody, they are encouraged to seek medical attention so that their injuries can be documented. If the individual is still incarcerated but they informed a family member of the unsafe conditions they are being subjected to live in, that relative should contact a Denver, CO police brutality lawyer for legal advice. Once an individual has received a medical evaluation, they should then schedule an initial consultation with an attorney.
A Denver police brutality attorney will be able to determine if an individual has a valid case against the facility in which they were being held at and how much it might be worth. If an individual can prove a prison official applied force "maliciously or sadistically" or allowed another inmate to assault them, they may be entitled to recover damages.
Some of the damages an individual may be eligible to receive include:
Pain and suffering
Emotional distress
Medical expenses
Loss of enjoyment of life
If an individual was harmed by a prison official in Denver, CO, and they are looking to obtain justice for the physical and/or mental harm that was inflicted upon them, a Denver police brutality lawyer at Bryan & Terrill Law, PLLC can help. The attorneys at Bryan & Terrill Law, PLLC offer free consultations and can be reached at 720-923-2333.
Bryan & Terrill Law, PLLC can be reached at:
333 W. Hampden Avenue, #420B
Englewood, CO 80110
Phone: 720-923-2333
Website: www.btlawdenver.com
https://usattorneys.com/wp-content/uploads/sites/2/2020/04/photodune-8367856-copyspace-jail-represents-take-into-custody-and-blank-xs.jpg
387
516
jennifer
https://usattorneys.com/wp-content/uploads/sites/2/2020/01/logo.svg
jennifer
2021-03-09 14:51:18
2021-03-09 14:51:18
Can an individual in Colorado sue for being assaulted by an officer in prison?