Can an Orlando ecommerce business remain successful despite returned merchandise?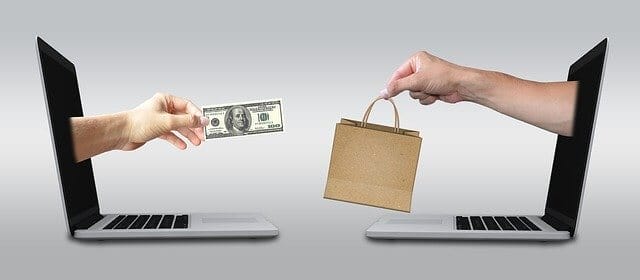 Florida – January 31, 2023
Ecommerce businesses come with a variety of legal concerns related to intellectual property, copyright, trademark, and privacy issues revolving around doing business on the Internet. Federal, state, and overseas authorities seeking to apply their laws in traditional ways or to expand legal control over international links face many challenges due to the global nature of the Internet. An experienced business law attorney in Orlando can guide ecommerce businesses on the many facets of running a successful legal business entity.
Returns made easy.
Attention to eCommerce business returns is something to pay significant attention to and consumers are looking for honesty, trustworthiness and the ability to foresee product satisfaction. Talk to legal counsel about consumer complaints regarding returned items and broad industry standards to adhere to. Because online shopping is regulated to protect customers against deceptive marketing practices and data breaches, it is wise to seek legal guidance on the legal rules of an online business in Orlando.  They can explain the significance of e-commerce rules including:
Online business laws must be adhered to so companies can avoid costly penalties and litigation.
Sales tax may be complicated to manage as some rules may vary by state.
Marketing cannot violate provisions in the Controlling the Assault of Non-Solicited Pornography and Marketing (CAN-SPAM) Act that was established as a national standard for sending commercial emails and regulating spam emails.
Florida business owners should consult with business lawyer to assist with any questions regarding an entity's operational startup and growth plan and how ecommerce laws will be incorporated into its culture.  Business law attorneys can draft standard operating procedures and human resource policies for small companies guided by Florida and Federal laws.
Taxes.
 Current computer software, Point-of-Sale systems, and e-commerce platforms can calculate taxes making it easier for small businesses to reduce tax collection hurdles.
 Federal Trade Commission Privacy.
 Privacy and security should be built into products and services from the beginning.
Companies should only collect data they need for the business purpose and dispose of it once the transaction is complete.
E-commerce sites should have reasonable security in place to protect consumer data.
Data management personnel, procedures and controls should be implemented to protect customers' privacy.
Marketing strategies.
Business owners and employees must ensure that e-mail marketing campaigns comply with the CAN-SPAM Act that states that business owners may be subject to penalties of up $43,280 for each separate email violation. Under the CAN-SPAM Act, online merchants may be fined for the following:
mail contains a deceptive subject line.
email contains false or misleading headers.
email does not disclose that the message is an advertisement.
The business does not divulge its location to e-mail recipients.
email does not instruct recipients how to opt out of receiving future emails.
The company does not honor opt-out requests within 10 business days.
Business fails to monitor the actions of an email marketing service they hire.
Adhere to Payment Card Industry Data Security Standards.
The Payment Card Industry Data Security Standard (PCI DSS) is a set of security standards designed to ensure that ALL companies that accept, process, store or transmit credit card information maintain a secure environment. Penalties for noncompliance include steep fines, and termination of a business' merchant account agreement.
 Hire a business law attorney.
Ecommerce business owners should seek the professional services of a business law attorney as they can educate new businesses on the importance of adhering to federal and state law when creating the standard operating procedures and policies of their online business entity. Attorneys at Legal Counsel, P.A. will answer pointed questions and review necessary documents to determine if a business is following Florida and Federal laws and regulations for e-commerce.
Legal Counsel, P.A.
189 S. Orange Ave., Ste. 1800
Orlando, Florida  32801
Phone: 407-982-4321
Sources.
https://eetp4u6ayku.exactdn.com/wp-content/uploads/sites/2/2021/09/ecommerce-2140604_640.jpg?strip=all&lossy=1&quality=80&webp=80&ssl=1
280
640
nora
https://usattorneys.com/wp-content/uploads/sites/2/2020/01/logo.svg
nora
2023-02-09 13:54:52
2023-02-09 13:56:17
Can an Orlando ecommerce business remain successful despite returned merchandise?