Chicago, IL, What Types of Compensation Are Available After a Car Accident?

The fear, pain, and suffering that follows car accidents should not be belittled in any way. Victims of car accidents often lose a lot. The good news is they are also often entitled to claim damages based on the severity of their losses. The compensation available after a collision is directly related to the degree of suffering and losses experienced.
Victims are entitled to both financial and non-financial losses, as long as they were incurred due to the collision. For instance, they can seek compensation so they cover their medical bills and lost wages, and they can also claim damages for pain, suffering, and any disability they may have developed which results in the loss of their enjoyment of life.
Though a person is entitled to make a car accident claim, the only way they will win their case is if they follow the correct legal procedure. This is best done by getting in touch with a car accident attorney who specializes in dealing with such cases. Trying to figure out the legal details on one's own will likely result in serious mistakes being made, and the damages being reduced unnecessarily.
The first steps a person takes after a car accident can make a big impact on the validity of their claim. Those involved in a collision should make sure they seek immediate medical help, and they call the police as well, especially if the accident was significant. The medical and police reports will be required later on, so it is vital these are taken care of as soon as possible.
Who is Liable for the Car Accident Injuries Sustained in Chicago, Illinois?
In almost all car accident cases, the driver who caused the collision is the one who is responsible for paying compensation to the others who are involved. Anyone else who may have been at fault can also be held liable, provided there is enough proof to substantiate their involvement and guilt.
Even if the victim also had a role in causing the accident, they are still entitled to compensation as long they were 50% at fault or less. Things can get really messy after a collision, especially when it comes to the legal aspect of the case. The opposing party will likely try and attribute blame to the victim so they can reduce the amount of compensation owed. It is one thing to get hurt in an accident, and it is another matter altogether to fight a legal battle and prove that compensation is deserved so the victim can get back on their feet again.
Get in touch with a car accident attorney at the Dinizulu Law Group as soon as possible to get assistance filing a legitimate car accident claim.
Reach them at:
221 North LaSalle Suite 1100 Chicago, IL 60601
Phone: (312) 384-1920
Toll-Free: 1-800-693-1LAW (1529)
Email: [email protected]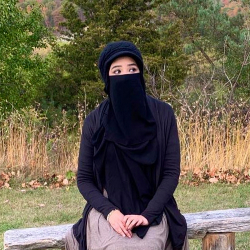 Latest posts by Maha Rehman
(see all)
https://usattorneys.com/wp-content/uploads/sites/2/2022/07/pexels-dn-milk-935484-1-scaled.jpg
2560
1920
Maha Rehman
https://usattorneys.com/wp-content/uploads/sites/2/2020/01/logo.svg
Maha Rehman
2022-07-13 15:35:57
2022-07-13 15:35:57
Chicago, IL, What Types of Compensation Are Available After a Car Accident?