Colorado Faces Highest Numbers of COVID-19 Cases since January.
On August 25, 2021, KDVR News reported that the State 0f Colorado has reached a COVID milestone, reaching numbers the state hasn't reached since January 2021. This rise is mainly because of the new Delta variant which has grown from the original COVID variant and has spread rampantly across the United States. Loose public restrictions have also led to this number of cases, making it a new height since the start of 2021.
As of August 2021, 680 cases have been confirmed in hospitals across the state of Colorado. January 18, 2021, was the last time the state saw these numbers. At its highest point, the spring COVID wave produced 679 hospitalizations.
In January, the death rate was 18 a day. Despite the higher hospitalization rate now, the death rate is at 4 daily deaths. The higher number of cases is due to the more contagious nature of the Delta variant. According to Colorado data, the peak is a result of the summer season and the natural social activities that come with the season. 
In July, the Colorado Department of Public Health reported that 21.9% of cases were fully vaccinated, people. In August, the COVID infection rate went up to 26.8%. The rate of vaccinated Colorodans rose from 12% to 16.7%.
Additionally, the COVID outbreak has also hit schools in Colorado. Educational centers for higher learning are preparing to return to remote and/or hybrid learning if necessary. In this spike in cases, child care centers, k-12 schools and colleges, and universities quickly grew to the largest outbreak sources outside of healthcare facilities.
Is the COVID-19 Delta variant affecting children? 
Unfortunately, studies performed by the CDC have shown that the Delta Variant is infecting children at a rapid rate. However, the rate of death and severe illness is significantly lower than the novel Coronavirus. According to more studies, children aged 0-17 years were hospitalized 5 times the weekly rate in June. Children aged 0-4 years have shown the highest pediatric hospitalization rate since the start of the COVID-19 pandemic. This rate is nearly 10 times the rate in late June. 
What to do to keep your children protected. 
Following CDC protocols are the most effective way to keep you and your children safe. In the unfortunate events that you or anyone in your family succumbs to COVID-19, you may be entitled to compensation with the right attorney. 
An Experienced Wrongful Death Attorney can represent your family and rights! Our Denver-based legal is ready for your consultation! 
Wrongful death cases with children are extra sensitive and devastating Unfortunately, medical institutions will still put up a fight in court to defend themselves against these egregious incidents. We will defend you and use the fullest extent of the law to fight for your family's protection and rights. You will need legal counsel to discuss your case and to strategize a competent defense.
Rest assured, our clients are treated with the utmost professionalism, compassion, and respect. At Bryan & Terrill Law, our extensive experience in wrongful death trials and lawsuit experience equips us to fight on behalf of loved ones. We are also ready to perform our duty under the CDC Guidelines. 
Anyone who has suffered distress due to the COVID-19 Delta Variant that resulted in a wrongful death case should contact Bryan & Terrill Law, PLLC to get connected to our attorneys. Our team will start fighting for you today! 
Bryan & Terrill Law, PLLC can be reached at:
333 W. Hampden Avenue, #420B
Englewood, CO 80110
Phone: 720-923-2333
Website: www.btlawdenver.com
Source:
https://www.btlawdenver.com/denver-wrongful-death-lawyer/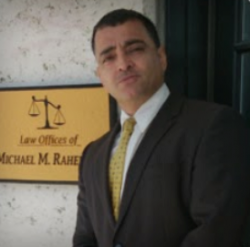 Latest posts by Michel Raheb
(see all)
https://usattorneys.com/wp-content/uploads/sites/2/2020/01/logo.svg
0
0
Michel Raheb
https://usattorneys.com/wp-content/uploads/sites/2/2020/01/logo.svg
Michel Raheb
2021-09-20 22:27:56
2022-01-20 15:47:22
Colorado Faces Highest Numbers of COVID-19 Cases since January.