Compensations for a motorcycle accident injury case?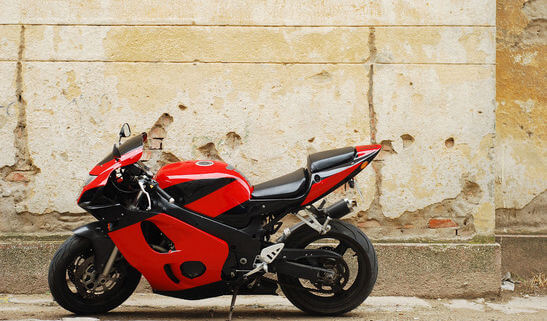 Whenever a motorbike gets engaged in a collision with a car or a truck, the consequences might be disastrous. One moment they're riding down the open road, and the next they're struggling to pay off a mountain of medical debt, facing a protracted and arduous recovery, and wondering if life will ever be the same as it was before the crash. This is how quickly the lives of motorcycle riders who survive such accidents can change.
Although pursuing compensation via an insurance settlement or personal injury lawsuit against the reckless motorist who caused the collision cannot completely cure a victim's body and spirit, it can assist in covering medical expenses and easing other financial worries. Special damages and general damages are the two types of compensation that a motorcycle accident victim may request.
There are different types of damage in motorcycle accident cases.
Special damages in motorcycle accident cases:
Special damages usually referred to as economic damages, are sums of money awarded to a victim in order to cover any out-of-pocket costs incurred as a result of the accident. Special damages may consist of:
Current and future medical costs
Motorcycle maintenance or repair costs
If your injuries stop you from working, you may incur lost income and a loss of earning potential.
Loss of valuable or irreplaceable goods
Simple damages in motorcycle accident cases:
The victims of motorcycle accidents are compensated for non-financial losses through general, or non-economic, damages. In many cases, the majority of personal injury claim or case is made up of these kinds of damages. General damages examples include:
Suffering from the past and the future
Emotional pain or mental suffering
Scarring or deformity
Physical disability
A lower standard of living
Additionally, under the Wrongful Death Statutes, families of those killed in motorcycle accidents brought on by someone else's carelessness may be eligible to recover extra damages, including:
Sadness
Loss of affection and company
Loss of personal and home services
Funeral and burial costs
Who can get compensated?
Any individual who has sustained harm due to the carelessness of another may file a personal injury claim resulting from a motorcycle collision, including any passengers in any of the involved cars.
This can be simple if the responsible person accepts responsibility right away, but if the other side chooses to deny responsibility, things could get trickier for everyone. Below are a few instances where motorcycle riders are at a disadvantage compared to other road users. In these cases, an expert understanding of motorcycle accident claims is crucial to ensuring that you obtain justice.
Are you suffering from a motorcycle accident injury?
You could be qualified to file a personal injury claim or lawsuit to get reimbursement for both special and general damages if you were hurt in a motorcycle accident or lost a loved one. It may seem scary to file a lawsuit against a careless driver, but having an experienced personal injury attorney on your side might be helpful. Experienced personal injury attorneys are not only familiar with the procedures of the civil court system, but they also know precisely which special and general damages to request on your behalf.
https://usattorneys.com/wp-content/uploads/sites/2/2021/11/photodune-2078378-motorcycle-xs.jpg
366
547
Justin
https://usattorneys.com/wp-content/uploads/sites/2/2020/01/logo.svg
Justin
2022-09-15 16:23:10
2022-09-15 16:23:10
Compensations for a motorcycle accident injury case?