Cybersecurity Tips For Your Law Firm

Over the past few decades, most law firms have started storing some or all of their data online. Managing legal data online makes things easier and more efficient for your whole team, but it also comes with some cybersecurity threats you need to be aware of. 
This is why it is so important for law firms to have cybersecurity practices in place to protect sensitive data. Even the most basic cybersecurity precautions can go a long way towards preventing cyber attacks. Managed IT services can help you implement cybersecurity protections in a way that makes sense for your business. Here are some of the best cybersecurity tips for law firms to follow and why they are so important. 
Why is cybersecurity important for law firms?
Law firms of all types and sizes need to store sensitive client data for their cases. Unfortunately, this can make them a target for hackers and other cybercriminals. 
Cyber attacks can be devastating for any law firm. From a financial perspective, cyber attacks are very costly to fix. They can also negatively affect your reputation, which can result in lost clients and make it hard to find new ones in the future. Additionally, many cyber attacks result in lost data and can slow down your operations, making it difficult for your team to handle cases the way they normally would. 
Think of cybersecurity tools as an investment in the future of your company. Having a cybersecurity strategy in place protects your clients, your employees, and your firm as a whole. 
Cybersecurity Tips For Law Firms
Enforce A Password Policy
Your password serves as your first level of defense between hackers and your law firm's most sensitive data. This means that every device and digital account that your law firm uses needs to be protected with a strong password that isn't easy to guess. When possible, use passwords that contain a mix of letters, numbers, and symbols. 
Your team will also need to change their passwords at regular intervals and create a completely new password every time. Consider scheduling time every few months for everyone in your firm to change their passwords – this ensures that everyone is on the same page. 
Stay Secure While Working Remotely
Remote work has brought about huge benefits for many law firms, but it also poses some security risks that you'll need to be aware of. Because lawyers work with such sensitive pieces of data and need to meet specific compliance standards, working from a coffee shop or a library isn't always a viable option. 
If your team does need or want to work remotely, provide them with the tools they need to create a safe and secure home office. This means providing secure home WiFi connections as well as computers and smartphones that are specifically for work. When employees do need to work on the go, encourage them to use personal hotspots rather than public WiFi connections, which are vulnerable to cyber criminals. 
Encrypt Your Data
Encryption adds another layer of protection to all of your data. When your data is encrypted, only those with a password can access it. Anyone who tries to access the data without a passcode will only encounter encoded text. Setting up encryption on your devices is fairly simple, but you will have to go into your settings and do it manually, as devices won't encrypt automatically. 
Choose Service Partners Carefully
Your law firm likely uses software from third-party vendors, and you may even outsource some of your work to third-party service providers as well. Outsourcing is often necessary to keep your firm running efficiently, but you'll need to make sure that each of your partners is using strong cybersecurity practices. Before committing to any third-party services, be sure to ask about their security policies to make sure they align with your needs. 
Update Your Systems Regularly
Because technology is constantly evolving and new cyber threats are emerging, it's very important to keep your systems updated. This means installing any updates for your devices as well as updates for the software programs you use. These updates are designed to correct any potential security weaknesses, which is why it's important to install them in a timely manner. 
It's also important to regularly assess your security practices as a whole and make changes as necessary. Over time, your cybersecurity needs may change, so it's important to be flexible to address new challenges. 
Train Your Team
In order to truly prevent cybersecurity threats, your entire team will need to be on board. Make sure your entire team is trained on basic digital security practices. This can help you avoid phishing attacks, ransomware, and other common cyber attacks that happen via email. For example, many cyber criminals will send emails using poor grammar or overly formal language. Learning to identify these warning signs can help your team avoid dangerous attacks. If you don't have a cybersecurity expert on staff, you may need to hire an outside expert to help your law firm. 
Have A Backup Plan
Even the strongest preventative measures aren't entirely foolproof, which is why it is so important for law firms to have a backup plan in place in case of an unexpected data breach. Familiarize yourself with local compliance requirements – for example, many city and state laws will require you to disclose a data breach to your clients. 
Create a step-by-step plan of what your organization will do immediately after a data breach. Depending on your setup, this may include physically securing your hardware, recovering secure data, reporting and documenting the attack, and more. Practice the steps in this backup plan periodically to ensure your firm is prepared. 
With the sensitivity of the data that law firms process, a good cybersecurity strategy is a must-have. If you're unsure where to start when it comes to implementing these cybersecurity tips, consider working with a managed IT firm to put a strategy in place. Managed IT providers allow you to outsource your most pressing IT and cybersecurity needs to experts so you can focus on providing excellent legal services to your clients.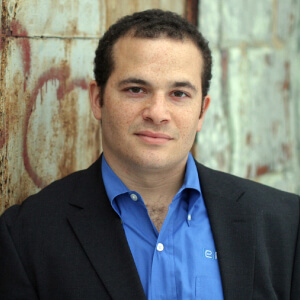 Carl Mazzanti
Carl is Co-Founder and President of eMazzanti Technologies, CISSP, Microsoft Gold Partner and WatchGuard Platinum One Partner, leading one of the premier IT consulting services for businesses throughout the New York metropolitan area and internationally. The firm manages the Cyber Security coverage for over 400 active organizations ranging from professional services firms to high-end global retailers.
eMazzanti is all about delivering powerful, efficient, Cyber Security tools and outsourced IT services, such as computer network management and troubleshooting, threat hunting, PCI DSS compliance, security awareness implementations, mobile workforce technology, malware remediation, cloud computing, and business continuity and disaster recovery.
https://usattorneys.com/wp-content/uploads/sites/2/2022/08/cyber-security-2022-08-01-03-41-54-utc-scaled.jpg
1920
2560
Justin
https://usattorneys.com/wp-content/uploads/sites/2/2020/01/logo.svg
Justin
2022-08-15 16:26:40
2022-08-15 16:28:40
Cybersecurity Tips For Your Law Firm