Denial of medical care in a Colorado prison? You have the right to sue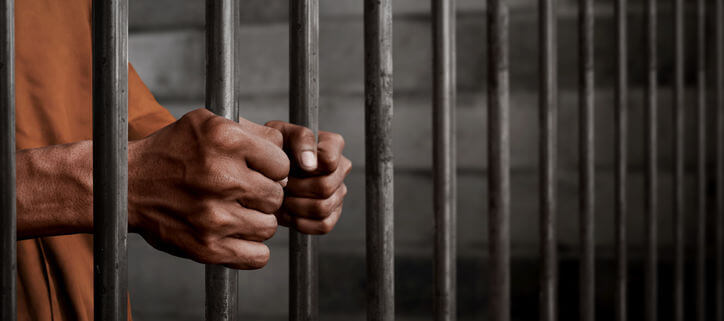 Denver, CO – All detained individuals are entitled to receive physical and mental care while in custody. Whether in jail or prison, detained individuals have little control over their lives and they cannot seek medical treatment on their own. Therefore, law enforcement agents or prison staff must take steps to provide medical care to those under their supervision.
Failure to provide medical care to a detainee is a form of abuse and a violation of their civil rights. As a rule, detainees must complain to the prison administration, but if that fails their family on the outside should contact seasoned Denver prison litigation attorneys and take legal action.
Shocking figures on the lack of medical attention in detention facilities
Some police officers or prison guards are simply indifferent to a detainee's problems. They just don't care. Others refuse to call a doctor to punish a detainee, which is appalling. Law enforcement agents are not above the law and they cannot dictate punishment, much less cruel and unusual punishment. The detainees may be deprived of basic freedoms, but they still have constitutional rights. 
According to a recent study by the Cambridge Health Alliance and Harvard Medical School:
1 in 5 sick inmates in state prisons had not seen a health care professional since they were incarcerated.

1 in 7 inmates in federal prisons had not seen a health care professional since they were incarcerated.

More than two-thirds (68%) of inmates with chronic medical problems (diabetes, asthma, heart or kidney problems) had not seen a health care professional since they were incarcerated.

Hundreds of thousands of inmates have chronic medical conditions such as diabetes, asthma.
Detainees with mental health issues are rarely offered help, many facilities do not provide any sort of treatment to inmates struggling with opioid addiction. 
How can you help an inmate who is denied medical care?
If someone you love is in such a terrible situation, you should first try to obtain confirmation that the prison and staff are aware of the inmate's medical condition. That way, they won't be able to argue later that they did not know about your loved one's medical needs. 
Look up a trustworthy prison litigation lawyer in Denver and they will handle the rest. They will file a civil rights lawsuit as failure to provide medical care is a violation of the Eighth Amendment, which prohibits cruel and unusual punishment. You can seek damages for the financial losses incurred (medical expenses) as well as pain and suffering damages. If a detainee dies as a result of lack of medical care, the family is entitled to file a wrongful death lawsuit. 
If you or someone you loved were denied medical care while in custody while in a detention facility in Colorado, talk to a dedicated civil rights lawyer at the Bryan&Terrill law firm to see how to proceed with your case.
Contact info:
333 W. Hampden Ave., #420B
Englewood, CO 80110
(720) 923-2333
Source: Physicians for a National Health Program (PNHP) – U.S. prisoners sicker than believed and have poor access to care
Latest posts by jacqueline
(see all)
https://usattorneys.com/wp-content/uploads/sites/2/2021/10/iStock-891326652.jpg
483
724
jacqueline
https://usattorneys.com/wp-content/uploads/sites/2/2020/01/logo.svg
jacqueline
2022-09-11 12:06:58
2022-09-11 12:08:20
Denial of medical care in a Colorado prison? You have the right to sue