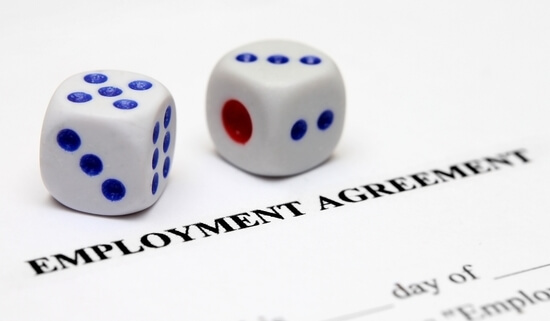 An insurance company will pay $20.5 million to settle claims that it discriminated against its black and female employees in Denver and Nashville in the largest such agreement ever reached in the U.S. Equal Employment Opportunity Commission's Denver and Phoenix office.  Black employees at Jackson National Life Insurance were passed over for promotions and paid less than their white colleagues, according to the complaint filed by the EEOC, and they endured a hostile work environment that included sexual harassment, racially demeaning cartoons, being called "lazy" and "resident street walkers," among other slurs. Jackson National Life Insurance also retaliated against those who spoke up against the abuse, according to the EEOC complaint, and the company fired a white vice president the day after he refused to give a negative evaluation to two black employees who had complained.
Discrimination lawsuits.
Anytime an employee is discriminated against by their employer, they can file a workplace discrimination suit.  However, a valid lawsuit will be based on verifiable proof of the infraction and will be judged against the EEOC definitions according to the type of discrimination claimed. Discrimination lawsuits in corporate America are commonplace in recent years, and select types may be covered under company insurance.  Evidence is necessary to support any harm or economic losses suffered through the workplace discrimination and when evidence is not presented, it may keep a person from recovering damages at a later time.
Anti-discrimination laws.
Federal anti-discrimination laws support many lawsuits brought against employers for age, disability status, gender pay gap, sex, race, religion, national origin, and pregnancy to name a few and include:
Title I of Americans With Disabilities Act (ADA): Prohibits discrimination against qualified disabled employees.
Title VII of the Civil Rights Act: Bars employers from discriminating against workers based on sex, race, religion, color, or national origin.
Pregnancy Discrimination Act: Prevents employers from discriminating against a woman because of pregnancy or a related condition.
Equal Pay Act: Requires employers to pay men and women the same wages if they perform equal work in the same workplace.
Age Discrimination in Employment Act: Prohibits employers from discriminating against employees ages 40 or older based on their age.
Seek counsel for damages.
An employment law attorney can assist with the determination of damages that are awarded to remedy intangible injuries such as emotional anguish, loss of enjoyment of life, injury to professional community standing, injury to reputation and character, injury to credit and loss of health. Economic damages are easier to quantify and include potential moving expenses, job search expenses, medical expenses, behavioral health expenses, and out-of-pocket expenses directly related to the workplace discrimination.  Contact an experienced attorney at the Law Office of Anderson Barkley for a complimentary consultation, when the workplace represents hostile behaviors including sexual and racial discrimination.
Anderson Barkley Attorneys at Law
3900 E. Mexico Ave., Suite 300
Denver, CO 80210
Phone: (720) 506-1764
Fax: (303) 927-0809
Sources:
https://usattorneys.com/wp-content/uploads/sites/2/2020/05/photodune-1653641-employment-agreement-xs.jpg
363
550
nora
https://usattorneys.com/wp-content/uploads/sites/2/2020/01/logo.svg
nora
2020-06-04 09:47:04
2020-06-04 09:47:04
Denver Colorado insurance company to pay $20.5 million in discrimination lawsuit.