Does a driver in Baton Rouge have to report an accident that was not their fault?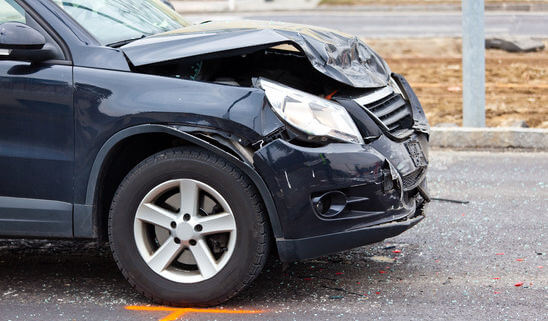 Baton Rouge, LA – Even if a driver did not cause an accident, they still have certain responsibilities. This includes staying at the scene, notifying the police if anyone was hurt, and telling their insurance provider about the incident within a reasonable period of time. The issues related to fault and negligence will be determined at a later time through the insurance claim process and lawsuits if necessary. When an accident first happens, the driver has no way of knowing whether they will be determined to be at fault or not, and they need to follow certain rules regardless of who they believe is responsible. An attorney can provide more specific advice about these processes. 
Insurance policies
Under the terms of any auto insurance policy, the company that provides coverage will want to know about any accidents that occur. This is true regardless of which driver is at fault. The terms will usually say something about a requirement to report an accident, otherwise the person can have their coverage dropped or face other consequences. Whenever there is any kind of damage, the driver should also want to report the collision to start the claim process, where they can potentially receive money for repairs. 
Laws requiring accidents to be reported 
Louisiana law also requires that any driver involved in a crash remain at the scene and contact the other driver. The police need to be notified as well if there injuries, fatalities, or there appears to be at least $500 worth of property damage. Drivers who simply leave a crash scene without at least contacting the other drivers involved can face criminal charges and a driver's license suspension. 
Car accident lawsuits
In some cases, after the accident has been reported, a person who was not at fault may want to contact an attorney. The advantage of a lawsuit is that it is possible that the victim will receive as much compensation as necessary to cover all of their costs, including those related to healthcare and injuries, lost income, and even projected future costs related to the accident. In most cases, a driver's insurance company will pay most or all of these costs through a settlement agreement, but it is possible that a driver or business will be personally liable for the damage after being sued and need to pay the costs on their own. 
Accident attorneys in Louisiana
Miller, Hampton, and Hilgendorf is a firm that handles various kinds of accident cases for clients in the Baton Rouge area. Their attorneys can meet with anyone who has questions about the process to bring a civil case and receive compensation through a settlement. 
Firm contact info:
Miller, Hampton, and Hilgendorf
3960 Government St., Baton Rouge, LA 70806
225-343-2205
www.mlhlaw.com
https://usattorneys.com/wp-content/uploads/sites/2/2021/09/photodune-1836495-body-damage-in-car-accident-xs.jpg
365
548
brian
https://usattorneys.com/wp-content/uploads/sites/2/2020/01/logo.svg
brian
2022-01-20 10:29:47
2022-01-20 10:29:47
Does a driver in Baton Rouge have to report an accident that was not their fault?