Does an accident victim in Yuma need to file an injury lawsuit if they have auto insurance?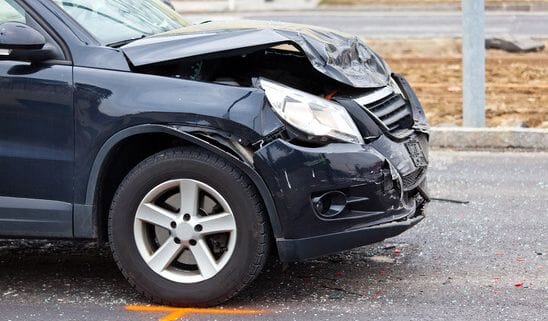 Yuma, AZ – Everyone who wants to drive on the roads in Arizona legally needs basic liability auto insurance. This is meant to protect others from any damage caused by the driver, but liability coverage does not pay for the driver's own losses. However, if someone is hurt in an accident, they may still need to file a lawsuit against the person responsible for various reasons. After each accident, the victim should get specific advice from their lawyer regarding what kind of legal action is necessary and what compensation may be available. 
Auto insurance claims
After an accident, the driver should always contact their insurance provider and notify them. This is required by the policy, and it will start the claim process to determine if any compensation will be paid out. In some cases after an accident, the insurance process is sufficient to protect the financial interests of those involved. However, the damage in question may be larger than what the policy will cover, the claim can be denied, or the specific kind of damage may not be covered under the victim's policy. 
Personal injury lawsuits
Personal injury lawsuits following car accidents are almost always filed as negligence cases. This is beneficial because a negligence case can list any damages sustained by the plaintiff, and argue that the defendant should have to pay the total amount. The kinds of limits that exist in an insurance policy do not affect how much a victim can receive in a lawsuit. The insurance company will cover an amount of damages for the defendant up to their policy limit, but if the damage award is larger, the defendant may be personally liable for this amount. 
When are lawsuits filed?
Whether a lawsuit needs to be filed tends to depend on a few different factors. An insurance company will often offer an initial amount that is fairly low to try to dissuade the victim from taking further action. It is possible that the victim and their attorney can reject these offers and formally file the lawsuit. Even after the injury case is filed in the local court, it most likely will not go to trial unless both parties seem to be unable to negotiate. Most cases are resolved with a settlement before the trial date arrives, and the amount should be favorable to the plaintiff based on their injuries and other financial losses. 
Meeting with an attorney for more information
There are attorneys in Yuma who dedicate their practice to various personal injury matters. Schneider and Onofry is a firm in Arizona that is available to help anyone who needs to speak with a local lawyer. 
Firm contact info:
207 W. 2nd St., Yuma AZ 85364
928-257-4887
soarizonalaw.com
https://eetp4u6ayku.exactdn.com/wp-content/uploads/sites/2/2021/09/photodune-1836495-body-damage-in-car-accident-xs.jpg?strip=all&lossy=1&quality=80&webp=80&ssl=1
365
548
brian
https://usattorneys.com/wp-content/uploads/sites/2/2020/01/logo.svg
brian
2021-12-15 10:32:40
2021-12-15 10:32:40
Does an accident victim in Yuma need to file an injury lawsuit if they have auto insurance?