Drivers in Geismar who have vehicle malfunctions need to know these important rules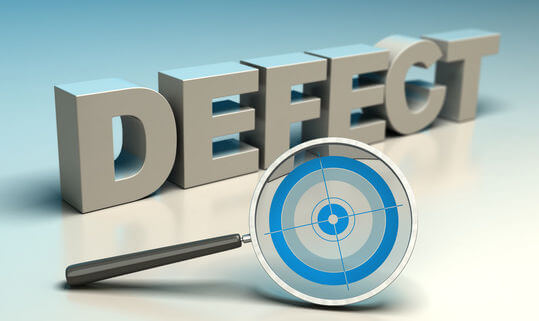 Geismar, LA – One of the worst things that can happen to a driver is when their car suddenly malfunctions and causes an accident. They can become injured, and then have to deal with various other expenses related to the crash such as lost income while they recover. There are certain types of civil lawsuits related to products liability that are meant to assist drivers in this situation. An attorney in Louisiana who focuses on accidents caused by defective vehicles can provide specific guidance and representation during the course of a lawsuit and settlement negotiations. 
Products liability law
Personal injury lawyers sometimes receive cases where a person is injured while using an item due to no fault of their own. Any kind of product that causes injuries during its normal intended use by members of the public can result in various forms of liability. This liability can attach to the manufacturer, designer, or various other parties in the chain of commerce. In the case of motor vehicle accidents, this is why certain manufacturers issue recalls of vehicles. Once a known defect is discovered, the company will want to fix it in order to avoid future lawsuits and liability.  
Theories of liability
A product manufacturer can be sued under the theories of strict liability or negligence for either a single defective product or a defective design that affected an entire product line. Strict liability cases only need to demonstrate that the manufacturer is responsible for the error in the manufacturing process or a defective design of a product that was released in an unsafe condition to establish liability. Negligence cases have multiple elements, where the plaintiff will need to show that the business deviated from accepted standards of care when creating and releasing a defective product that resulted in injuries.  
Damages available to victims
The main reason to bring a products liability case, like any other civil lawsuit, is to receive compensation. This is normally done through settlement negotiations, as trials are rare in injury lawsuits. The victim can receive a few different types of damages if successful. The summary of their medical treatment costs, recovery, and career losses are specific amounts of economic damages that are summarized in the complaint that starts the lawsuit.  It is also possible to receive non-economic compensation for things like pain, suffering, and trauma. 
Assistance from accident attorneys
Miller, Hampton, and Hilgendorf is a law firm that works with people who have been hurt in accidents in Geismar and other parts of Louisiana. Those who need more information about how to bring a civil case and receive compensation can contact the firm to schedule a meeting and receive more specific advice. 
Firm contact info:
Miller, Hampton, and Hilgendorf
3960 Government St., Baton Rouge, LA 70806
225-343-2205
www.mlhlaw.com
https://usattorneys.com/wp-content/uploads/sites/2/2021/10/photodune-11839237-tqm-zero-defect-xs.jpg
371
539
brian
https://usattorneys.com/wp-content/uploads/sites/2/2020/01/logo.svg
brian
2022-03-07 09:21:19
2022-03-07 09:21:20
Drivers in Geismar who have vehicle malfunctions need to know these important rules