Employment contract for Tennessee football coach is worth millions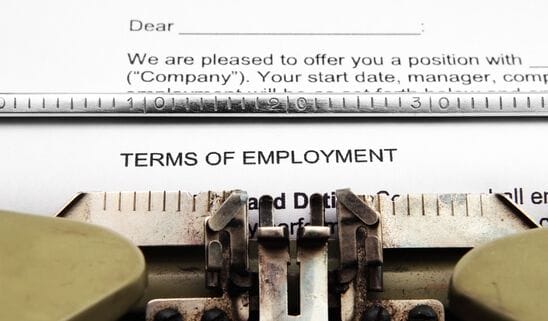 Nashville, TN – Those who work in important positions may receive employment contracts for very large sums of money. However, this also means that there are various pieces of crucial information in the document related to things like potential termination of the deal, additional responsibilities and expectations, and the time period covered by the document. Business attorneys routinely draft, review, and modify such documents for their clients, whether they are the employee or the employer. 
Local news for Nashville reported on the details of a contract extension with University of Tennessee head football coach Josh Heupel [1]. 
University of Tennessee football coach signs lucrative deal
The report stated that the extension would be worth an additional several million dollars because of the team's improved performance over the last two seasons. The term of the contract is set to last through January of 2029 and give just under $9 million per year plus various other benefits such as payment for flights. This represents a one year extension over the previous contact between the University and the coach. 
The offer from the University likely came because the coach had brought the school its most success in football in approximately two decades. The team had won just three games the year before Heupel started in his current position, while the prior season Tennessee to the contract the team moved up to number one in the College football rankings for a week under Heupel's leadership after they surged to an eight win start.  
Employment contracts in the business world
It is fairly common for employers and their employees to negotiate for various terms that will define their relationship. It is also beneficial for each side to the negotiation to have their business attorneys review the document and recommend changes if necessary before the documents are signed and finalized. Overlooking just one minor detail can result in much more bargaining power for either party, and this can result in various problems at a later time. 
If there is ever a breach of the contract, it is possible that the parties can end up in court for violating the terms. A court can award remedies such as monetary damages or rescission of the contract in these situations.
Business attorneys in Nashville
The Law Office of George R. Fusner is available to assist with various business law matters in the area of Nashville, Tennessee. Their attorneys can provide additional information for individuals or businesses who need legal advice. 
USAttorneys.com is a service that works with people who are in the process of searching for a lawyer in their city or state. Anyone who needs to get connected with a local licensed attorney can call 800-672-3103
Firm contact info:
The Law Office of George R. Fusner
7104 Peach Court, Brentwood TN 37027
615-251-0005
gfusnerlaw.com
Sources:
https://www.wkrn.com/sports/tennessee-volunteers/details-of-josh-heupels-9m-contract-extension-through-2029/
https://eetp4u6ayku.exactdn.com/wp-content/uploads/sites/2/2021/09/photodune-3418100-terms-of-employment-xs.jpg?strip=all&lossy=1&quality=80&webp=80&ssl=1
365
548
brian
https://usattorneys.com/wp-content/uploads/sites/2/2020/01/logo.svg
brian
2023-03-22 09:57:08
2023-03-22 09:57:22
Employment contract for Tennessee football coach is worth millions