Fort Lauderdale, Florida, Pedestrian Suffers Fatal Injuries in Hit-and-Run Accident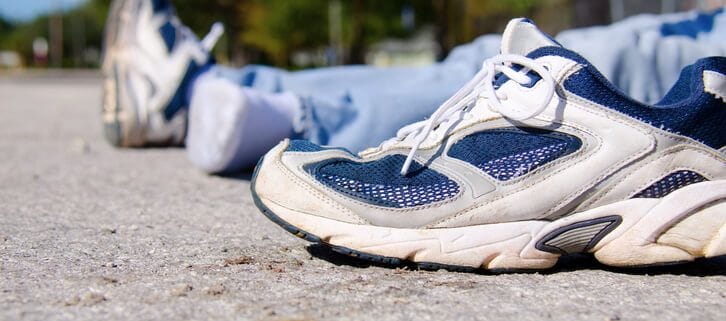 It was just before 6:00 a.m. on Wednesday when police say a pedestrian was struck by a vehicle in the 1400 block of State Road 7, near Davie Boulevard. Sadly, that driver neglected to stop, render aid, or call officials so that the appropriate emergency responders could be dispatched to the scene. Officials say that after the pedestrian was struck by the first vehicle, he/she was hit again, this time by a Chevrolet Equinox being driven by Angelina Gonzalez.
The Sun-Sentinel says that Gonzalez initially left the scene of the accident but later returned after she claims she saw a local news source covering the incident. The source says the woman is cooperating with authorities.
After officials arrived, they pronounced the pedestrian dead at the scene. The name of the victim is being withheld until family members have been properly notified. The incident resulted in both sides of State Road 7 between Davie Boulevard and Southwest 20th Street being closed off until about 9:00 a.m. Traffic homicide detectives with the Broward Sheriff's Office are investigating the accident and are looking for the first driver who initiated the hit-and-run accident.
Are you a victim of a hit-and-run accident?
Was a loved one of your injured or killed in a hit-and-run crash in Fort Lauderdale, FL?
Whether you were able to identify the driver or not, you are going to want to contact Madalon Law so that an experienced Fort Lauderdale, FL accident lawyer can review the details of your case and determine how much you are entitled to collect for your injuries/losses. In the event the driver who caused the accident is not identified, the attorneys at Madalon Law can assist you with recovering the compensation you are due from your insurer and any other parties that can be held accountable for the accident.
In the event the driver who caused the hit-and-run accident is identified, the lawyers at Madalon Law, an accident law firm located in Fort Lauderdale, can help you seek the justice you and/or your family members are due. Leaving the scene of an accident in Florida is a serious crime that carries multiple penalties. If you want to be sure the driver is properly punished for the harm and inconvenience they have caused you or a family member, you are going to need the help and support of an experienced Fort Lauderdale, FL accident attorney.
To schedule a time to speak with an attorney regarding the recent hit-and-run accident you or a loved one were involved in, contact Madalon Law at 954-923-0072.
You can reach Madalon Law at:
100 N. Federal Highway, #CU5
Fort Lauderdale, FL 33301
Phone: 954-923-0072
Website: www.madalonlaw.com
https://eetp4u6ayku.exactdn.com/wp-content/uploads/sites/2/2020/07/iStock-542827560.jpg?strip=all&lossy=1&quality=80&webp=80&ssl=1
481
726
jennifer
https://usattorneys.com/wp-content/uploads/sites/2/2020/01/logo.svg
jennifer
2020-07-17 14:22:08
2020-07-17 14:23:11
Fort Lauderdale, Florida, Pedestrian Suffers Fatal Injuries in Hit-and-Run Accident