Fort Myers, Florida, Can I Get Charged with A DUI After Taking Drugs Prescribed by My Doctor?
The unfortunate truth is that even if a person has a prescription, they can still get charged with a DUI offense if an officer finds they were operating their vehicle in a state of intoxication. DUI charges are not just for alcohol and illegal drugs, but these charges are for anyone who tries to operate their vehicle while they are under the effect of a substance that takes away from their clarity of mind.
Drug charges have profoundly serious consequences, and a small mistake can change a person's future in an extremely negative sense. If a person wants to protect their freedom and quality of life, they should reach out to a criminal defense attorney who is familiar with the rules and who can help them through the process, so they are not unnecessarily charged for more than what they committed.
The exact penalty a person must face depends on what the crime was, how much of the drug they had in their possession, and other details of their case. The more harm their actions could have caused, the worse their penalties will be. Even if a person is found with small amounts of marijuana, they can face fines, license suspension, and even jail time.
Police procedures during drug crimes in Fort Myers, Florida
The police are required to follow specific procedures when they are collecting evidence to interview a person. In the case of drug-related crimes, it is quite common to find problems regarding the collection of evidence and the arrest and prosecution process.
If an officer was guilty of failing to follow procedure, which is often the case, a person may have their charges lightened, or the evidence the officer collected may be disregarded entirely. A criminal defense attorney can listen to a person's case and advise them on what steps they should take to ensure their rights are protected and they are not unnecessarily charged.  A person could end up losing their right to student loans or even lose their job if they get convicted of a drug crime, and this could be detrimental for their plans and life goals.
A criminal defense lawyer at the Law Office of Robert Foley can help a person with their case and can ensure that they are properly informed and protected throughout the court proceedings. Whether a person is guilty of the accused crime or not, they will need an attorney to stand by their side and help them with their situation until they get the ideal legal results for their case.
(239) 690-6080
2259 Cleveland Ave,
Fort Myers, FL 33901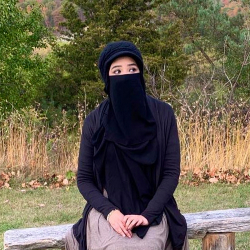 Latest posts by Maha Rehman
(see all)
https://usattorneys.com/wp-content/uploads/sites/2/2021/03/tingey-injury-law-firm-nSpj-Z12lX0-unsplash-1-scaled.jpg
1707
2560
Maha Rehman
https://usattorneys.com/wp-content/uploads/sites/2/2020/01/logo.svg
Maha Rehman
2021-03-15 20:38:07
2023-03-02 15:28:01
Fort Myers, Florida, Can I Get Charged with A DUI After Taking Drugs Prescribed by My Doctor?