Greenville area fire department workers were hurt during a response to a residential incident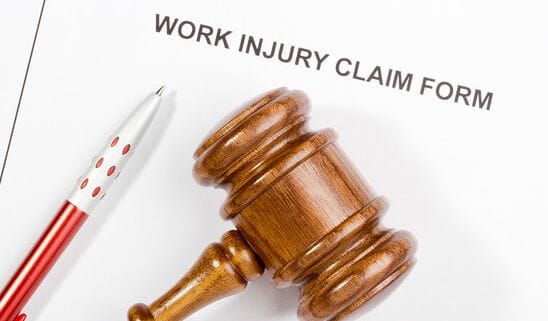 While most occupations involve some risk of injury, emergency responders are more likely to be hurt at work than many other workers. Thankfully, the law does provide ways for people injured in work related situations to recover lost earnings.  
An incident that started with a simple pipe repair caused serious problems for a neighborhood in South Carolina. The fire happened just outside of Greenville in Spartanburg. 
Fire devastates local neighborhood after a plumbing repair accident
A fire was reported to local emergency crews at about 11:30am on East Blackstock Road. The fire department then quickly responded to the Magnolia Townhomes residential development. After an initial investigation, the Spartanburg department believes that the fire originated in a wall where a plumber was soldering pipes together. The blaze quickly spread to the attic of the building, then other areas nearby. In total, five units in the neighborhood were affected. Three of the buildings were severely damaged while two others sustained smaller amounts of water and smoke damage. Seven of the eight buildings in the immediate area were occupied and needed to be evacuated at the time the fire broke out. 
One of the firefighters who was helping to control the blaze needed to be treated for injuries related to smoke inhalation. One of the occupants of a unit that was affected also required medical attention. The Red Cross sent volunteers to the scene to provide assistance, and they estimate that about 20 people were displaced from their residences by the fire. 
Footage from the scene showed the aftermath with severe roof damage and broken windows. Notices had been placed on several of the buildings to inform residents that they cannot be occupied in their current condition. 
Compensation for work related injuries
All workers who are in a similar situation to the firefighters in this story can receive legal help after a work related injury. There are various laws that require employers to allow their employees to receive their normal wages when they are hurt on the job. These cases are different from normal personal injury lawsuits that allow a victim to collect money from the person responsible for their losses, although it is possible to file both types of claims for one incident. 
Workers compensation claims are available to help offset costs related to lost wages. In fact, most employers are required to have a special kind of insurance for this situation.
Get legal help before talking to an employer
People who have been injured at work should be aware that their employer may not always be considering their best interests, and it is advisable to seek outside help from an attorney who practices in this area before accepting any money.  A lawyer can give advice about how to file the claim, along with many other procedures and issues that workers should be aware of after an injury. 
Find out if you can make a claim for compensation
There are experienced attorneys who can handle all of your issues related to workers compensation and workplace injuries. The Hayes Law Firm LLC has decades of experience representing local clients in the Greenville area.
https://eetp4u6ayku.exactdn.com/wp-content/uploads/sites/2/2020/03/photodune-3929296-business-xs.jpg?strip=all&lossy=1&quality=80&webp=80&ssl=1
365
548
brian
https://usattorneys.com/wp-content/uploads/sites/2/2020/01/logo.svg
brian
2020-03-06 11:05:00
2020-04-18 18:42:17
Greenville area fire department workers were hurt during a response to a residential incident