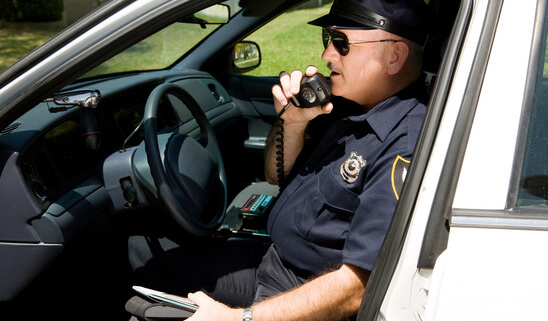 Law enforcement can be a dangerous job at times. This is due to the fact that officers have to routinely deal with violent crime. If any worker is hurt while on the job, they can get assistance from a personal injury or workers compensation lawyer to receive their normal pay and other damages. 
Local news for Greenville, South Carolina covered a story about a police officer who was injured at work and required medical treatment. A woman who was a ten year veteran of the Greenville police force sustained a broken jaw during an arrest. 
Greenville police officer is punched while attempting to make an arrest
The incident began when officers tried to serve the suspect with an outstanding arrest warrant. He was wanted on charges for assault and battery. They found the suspect on a street corner between North Main Street and East Coffee Street. When they attempted to apprehend him, he resisted and punched the victim in her face. She fell backwards onto a metal bench and then onto the concrete below. The arrest report stated that she was bleeding severely as she was lying on the ground. She needed to be transported by an ambulance to a nearby hospital for treatment. 
The victim a statement from the hospital thanking the community and her coworkers for showing support. After the incident, residents who knew her started a fundraiser to help pay for medical treatment and other expenses. They had raised several thousand dollars online at the time the news report was published. 
The 30 year old male suspect is believed to be homeless. In addition to the outstanding warrant charges, he was charged with aggravated assault and assault on an officer while resisting arrest. The suspect has several prior records, and he is facing up to twenty years of total prison time. 
The legal process to collect workers compensation
When someone is injured while conducting their job duties, they have a right to collect their normal wages. Standard workers compensation claims are meant to provide a person with what they would have earned if the injury never happened. 
An injured worker should formally file a report immediately after the incident. This will create a record of the injury that can be used as evidence during the claim process or a lawsuit afterward. Once this process is complete, the worker should follow up with their employer, in order to ensure that the provider for the business who handles workers compensation claims has been notified. 
Assistance is available after a work injury
Lawyers in the Greenville and upstate region who handle workers compensation claims and related issues can speak to you about lawsuits or other remedies. To learn more, contact:
The Hayes Law Firm Upstate Attorneys LLC
870 Cleveland St., Suite 2D-A, Greenville, SC 29601
864-233-3100
https://usattorneys.com/wp-content/uploads/sites/2/2020/04/photodune-466248-police-radioing-in-xs.jpg
365
548
brian
https://usattorneys.com/wp-content/uploads/sites/2/2020/01/logo.svg
brian
2020-04-10 06:25:18
2020-04-18 18:42:14
Greenville South Carolina law enforcement officer needed to be hospitalized for work related injuries