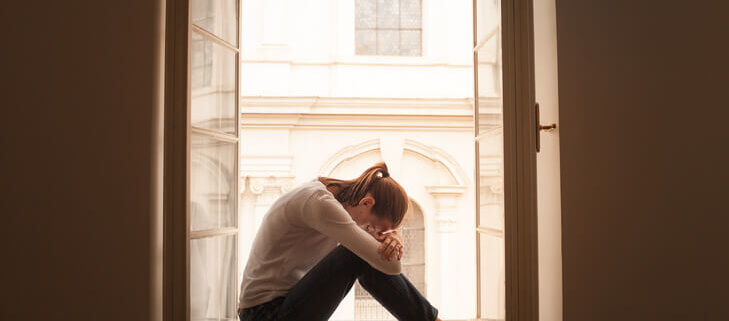 Some divorces change people's lives forever in difficult ways. In rare cases, people may deal with serious problems related to addiction and depression if they have trouble adjusting to a new life. 
A body discovered in Piedmont, South Carolina was from a man who had gone through a difficult divorce immediately before his disappearance. 
Remains of a recently divorced man found in wooded area
Local police had found the remains in a heavily wooded area before turning them over to the Anderson County Coroner. The body was found near a small creek a little less than a mile from the road that goes through the area. A survey crew that happened to be working near the intersections of River Road and White Road contacted the sheriff's office after noticing some of the victim's belongings. Detectives and forensic crews responded to the area and conducted a thorough search. The remains were found a few hundred yards outside of an abandoned trailer park where the victim had lived at some point in the past. 
A gun, identification card, small amounts of alcohol, and some other personal items were found in the immediate area. The cause of death is believed to be suicide from a gunshot wound to the head.  
The man had initially disappeared in October of 2018. His roommate had told others that the 53 year old male was missing, and that he had been struggling with the aftermath of a divorce and substance abuse issues. His family also noticed that he had not attended any recent gatherings that they held, and they claim that he had cut off contact with everyone he knew. The coroner said that if it was not for the survey crew that happened to go through the area, the body would have probably decomposed without ever being found. 
Planning for a divorce with an experienced attorney
While divorces do sometimes result in serious problems that can affect a person's psychological well being, getting the right kind of legal help early can help minimize financial issues and stress. A divorce proceeding that is completed quickly and efficiently is much less likely to cause significant future issues for either spouse involved. The legal profession and court system have a number of options available that are fast and cost effective. An attorney can also assist with related family law issues such as child support and custody, property division, and alimony payments. 
Get help from a divorce professional as soon as possible
Attorneys who can help make your divorce as painless as possible are available to provide assistance in South Carolina and the Greenville area. Get in touch with: 
The Hayes Law Firm Upstate Attorneys LLC
870 Cleveland St., Suite 2D-A, Greenville, SC 29601
864-233-3100
https://usattorneys.com/wp-content/uploads/sites/2/2020/04/RESIDENTS-SEEKING-A-DIVORCE-CAN-AVOID-SERIOUS-PROBLEMS-BY-GETTING-LEGAL-HELP-AS-SOON-AS-POSSIBLE.jpg
480
729
DAMG
https://usattorneys.com/wp-content/uploads/sites/2/2020/01/logo.svg
DAMG
2020-04-03 11:42:07
2020-04-18 18:42:14
Greenville South Carolina residents seeking a divorce can avoid serious problems by getting legal help as soon as possible