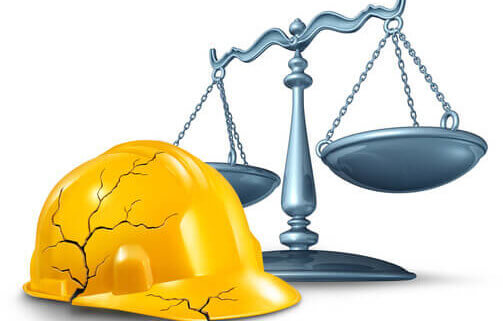 A chicken processing plant in Greenville, South Carolina had to handle a situation where several workers got sick during the coronavirus pandemic.
Several workers at chicken plant contract COVID-19
The House of Raeford Farms, located in the Wade Hampton neighborhood, said that a "small number" of employees were diagnosed with the coronavirus. Their statement did not give many other details, citing privacy concerns for the workers and the business. They were working with health officials from the local and state governments to inform the workers and follow all relevant procedures. 
The statement said that the safety of workers and growers is the primary concern at this time. Most of the measures taken were precautionary, and they do not expect any further issues going forward. They have also taken preventive steps by issuing personal protective equipment such as face shields to all employees. The Farm was already in the process of checking each worker's temperature as they arrived to begin their shift. Due to the nature of this workplace, many standard distancing measures or remote work is not possible for any of their employees. 
Because the Department of Homeland Security has identified food production as critical infrastructure, the plant will remain open and do their best to ensure worker safety. Both the CDC and FDA have confirmed that food sent out of processing plants will not transmit any strains of COVID-19.
How can a worker submit a valid claim to their employer?
When someone misses time from work due to an illness or injury that was contracted on the job, they are entitled to receive their full pay under workers compensation laws. Employers of a certain size are required by the state to purchase workers compensation insurance for this purpose, and they must give normal wages to any worker who has a bona fide claim.  In the case of an illness, workers will generally have to show that they were actually exposed while working or that their risk was greater than the public in general due to their working conditions. However, workers in meat processing plants do have to work in close quarters with an increased risk of viral transmission. 
While this may seem like a simple process, labor and employment law is one of the more complex aspects of civil law. It is always recommended to get advice from an attorney who dedicates their practice to workplace issues before proceeding. They can make sure that the claim is filed properly and that the employer will not retaliate against the employee for exercising their rights. 
Speak with a local lawyer about workers compensation claims
There are lawyers who serve clients in Greenville and nearby parts of South Carolina after a workplace injury or accident. Get in touch with:
The Hayes Law Firm Upstate Attorneys LLC
870 Cleveland St., Suite 2D-A, Greenville, SC 29601
864-233-3100
https://www.greenvillehayeslawoffices.com/
https://usattorneys.com/wp-content/uploads/sites/2/2020/05/photodune-6680108-construction-injury-law-xs.jpg
398
503
brian
https://usattorneys.com/wp-content/uploads/sites/2/2020/01/logo.svg
brian
2020-05-05 08:33:52
2020-05-06 14:40:30
Greenville workers at meat processing plants are at risk for catching coronavirus