How are recoverable damages determined after a Dallas drunk driving accident?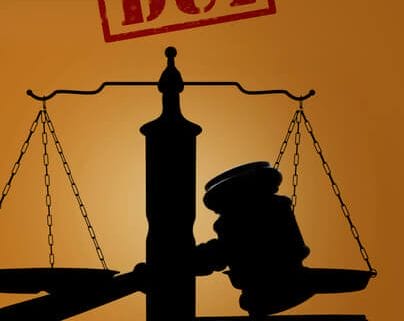 Texas – April 21, 2022
If you are the victim of an accident caused by another person driving under the influence, fault will most likely fall upon the DUI driver after it has been proven. Because Texas is an "at fault state" where the party found to be responsible for the accident will have to compensate all other parties involved in the accident the DUI caused, accident victims may seek damage compensation and a Dallas accident attorney can guide actions toward that end.   A person who is proven to be under the influence is negligent of driving in a condition which is not "reasonable" for their safety and others.
Liability.
In Texas, the current minimum liability limits are listed as 30/60/25 coverage, which means that the limits are: $30,000 for each injured person; up to $60,000 per accident; and $25,000 for property damage per accident. Depending on the extent of damage to property, or injuries sustained by a person in an accident, the minimum might not cover the whole recovery amount. If the victim's injuries or damages exceed the coverage amount of the at-fault driver's insurance, then the injured driver would be able to sue the at-fault driver to collect the difference for personal injury and wrongful death claims. The basis for most civil lawsuits and negligence laws are established at the state level and a Texas case is strengthened by a drunk driving violation supporting gross negligence of the drive causing the accident and injury.
Damages and time to file.
Damages covered include medical bills, lost wages, property damages and future earnings in some catastrophic or wrongful death injury cases. After an accident, experts will review police and medical reports, assess the accident scene, talk to witnesses and accident parties and value relevant personal injury and property losses. In Texas, a victim has a limited amount of time to file a lawsuit to obtain compensation for damages suffered in a drunk driving car accident, related to personal injury, property damage and wrongful death.  The clock starts on the date of the accident for all three scenarios and allows for two years to file a claim, unless the death occurs on a different date and a wrongful death claim can be paused for up to one year following the date of the death.
Comparative Negligence (51% Rule).
Texas negligence laws stipulate that accident damages should be awarded in proportion to the claimant's degree of fault, but Texas utilizes the 51% rule, whereby an injured person can be up to 51% responsible for an accident and still collect damages in a Texas personal injury claim but if they are more than 51% responsible for the accident, they are not able to recover compensation for your accident expenses.  Speak with a Texas accident lawyer regarding assigned negligence in a case where injury, or wrongful death occur.
Hire an attorney.
Seek legal counsel immediately after accidents involving drunk driving in Dallas Texas. The Cooper Law firm can offer expert legal counsel to assist with the burden of collecting, organizing, and analyzing the data related to a drunk driving accident. This criminal activity is important as it reveals fault and has a direct correlation to recoverable compensation. Contact the Cooper Law Firm to file a legal action for damages, or survivor's benefits when someone is injured, or killed in a drunk driving accident.
Cooper Law Firm
Mailing Address: P.O. Box 2222
Longview, TX 75606
Physical Address: 501 N Third St,
Longview, TX 75601
Telephone: (903) 297-0037
Toll-Free: 1-855-297-HURT (4878)
Facsimile: (903) 236-0035
Sources:
https://eetp4u6ayku.exactdn.com/wp-content/uploads/sites/2/2021/10/photodune-15501500-dui-gavel-xs.jpg?strip=all&lossy=1&quality=80&webp=80&ssl=1
495
404
nora
https://usattorneys.com/wp-content/uploads/sites/2/2020/01/logo.svg
nora
2022-04-21 08:36:19
2022-04-21 08:43:41
How are recoverable damages determined after a Dallas drunk driving accident?