How can a worker in Richardson win a case against their employer?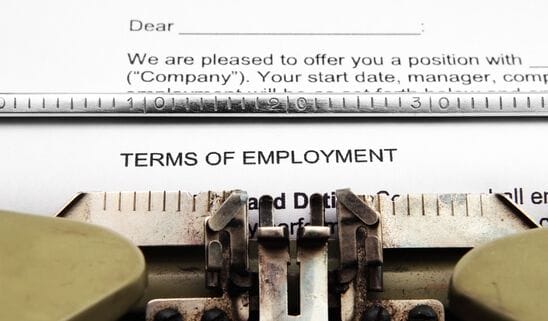 Richardson, TX – There are some situations where workers find it necessary to take formal legal action against their employer. In these cases, the worker who becomes the plaintiff will need to provide some kind of evidence of wrongdoing that meets all of the elements of the cause of action. This is a similar process in all civil lawsuits. An attorney who focuses on labor and employment issues can provide more specific advice regarding how a worker should proceed based on their specific problems. A few scenarios are likely to result in success for the employee who takes their company to court. 
Issues that were reported but unresolved
Whenever a worker starts to experience a serious issue with their employer, they should formally report the problem and document when this report happened. In most employment and labor lawsuits, it is helpful for the plaintiff if they can show that they reported some kind of illegal activity, yet no action was taken to end the problem. If the company has a human resources department that will conduct a formal investigation, the worker should attempt to contact them and follow their instructions as closely as possible so that they look into the matter. This is especially true for cases related to a hostile work environment, sexual harassment, and unpaid wages.  
Lawsuits for breach of an employment contract
Many workers have a contract in writing that outlines issues related to pay, working conditions, and expectations for both the employee and the worker. If the worker finds evidence that the employment contract has been violated, this is crucial because both the employer and employee had agreed to terms that have been breached. The type of compensation that is available is generally comparable to the seriousness of the breach and the worker's specific losses.  
Overtime law issues
Workers should check their pay statements and their employer's records if necessary to discover issues related to unpaid overtime. An unfortunate reality in many American workplaces is that employers may simply choose to not pay overtime, even when required to do so. Other companies may try to classify workers as salaried or independent contractors to avoid the expense of overtime wages. The employee can review their pay statements with an attorney to see if they should have overtime pay and investigate any matters related to their lost wages. If the company is liable, they must pay the person the full amount of all outstanding pay, which includes overtime.  
Consultations with an employment attorney
Moore and Associates is a labor law firm that works with clients in Texas. Anyone who needs legal advice in Richardson or other cities can schedule a meeting with the firm to learn more. 
Firm contact info:
440 Louisiana Street, Suite 675, Houston, TX 77002
713-222-6775
www.mooreandassociates.net
https://eetp4u6ayku.exactdn.com/wp-content/uploads/sites/2/2021/09/photodune-3418100-terms-of-employment-xs.jpg?strip=all&lossy=1&quality=80&webp=80&ssl=1
365
548
brian
https://usattorneys.com/wp-content/uploads/sites/2/2020/01/logo.svg
brian
2022-01-24 11:48:05
2022-01-24 11:48:05
How can a worker in Richardson win a case against their employer?