How does a personal injury claim work in Daytona Beach?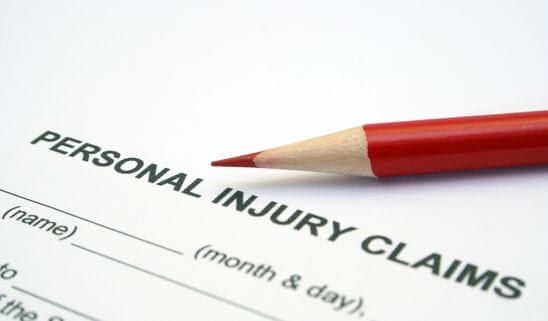 Daytona Beach, FL – Many accident victims are wary of hiring a personal injury lawyer because they fear they'll be dragged into a complex and lengthy legal process. Things are not as complicated as they seem, though. The process may indeed be complex, but it's not you who's going to deal with all the many issues involved. 
To ease your mind, here are all the steps involved in a personal injury claim in Florida.
Determine who was responsible for your injury
The point of filing a personal injury claim is to seek damages, but your lawyers first need to figure out who can be held accountable for your losses.
In a car accident, things are usually pretty simple. You'll have to file a claim against the other driver's insurance. 
On the other hand, in a truck accident, you may be able to sue not only the driver but also his employer. In a motorcycle accident, you may be able to hold the manufacturer of a defective helmet responsible for your damages. Or you may sue the local council for poor road maintenance.
Gather evidence
In a traffic accident, the police report is the most important piece of evidence. However, your lawyers will also have to visit the crash scene to ascertain road conditions and the visibility of traffic signs. Your Daytona Beach accident attorneys will also interview eyewitnesses and check out surveillance camera footage, if available. 
The same applies if you were injured in a slip and fall or by malfunctioning equipment in a holiday resort.
Assess your injury
If you're involved in an accident caused by someone else's negligence you must seek medical attention as soon as possible. See a doctor even if you don't feel bad immediately after the accident. With certain types of injuries, symptoms may become apparent only after a few days or weeks.
Your Florida accident lawyers may refer you to an independent medical expert who will assess your condition and your recovery prospects. 
You need to know whether you'll be left with some sort of impairment or disability as this will affect you for the rest of your life.
Arrange medical care
If you've already used up your Personal Injury Protection coverage, you may be wondering how you are going to pay for more doctor's visits, medical treatment, or rehabilitation programs. Let your attorneys worry about that. A seasoned lawyer can put you in touch with a medical professional willing to treat you and wait for payment until the claim is settled.
Keep in mind that if you don't get treatment as soon as possible, complications may appear and you're looking at serious health issues and shocking medical expenses.
Calculate how much your claim is worth
Based on what the doctors say, your lawyers will determine your medical costs, past and future. They will also calculate the value of your lost wages, including the potential loss of future earnings.
Calculating your pain and suffering damages is quite tricky as there are no bills for that. Your lawyers will discuss the severity of your injury with reputable experts, to understand how much pain they typically cause and what are the prospects for your future. They may also interview relatives and close friends to get an idea of how much physical and mental pain you've been in. 
Once your lawyers put a value on your losses, they will send a demand letter to the insurer representing the party at fault. Negotiations will be tough, but a skilled lawyer will fight for your right to fair compensation.
If you were recently injured in any type of accident caused by negligence in the Daytona Beach area, schedule a free consultation with an experienced personal injury attorney at the Pappas & Russell PA law firm and have them review your case. 
Contact info:
Pappas & Russell
Phone: (386) 254-2941
213 Silver Beach Avenue
Daytona Beach, Florida 32118
Latest posts by jacqueline
(see all)
https://usattorneys.com/wp-content/uploads/sites/2/2021/09/photodune-1865919-personal-injury-claim-xs-1.jpg
365
548
jacqueline
https://usattorneys.com/wp-content/uploads/sites/2/2020/01/logo.svg
jacqueline
2022-08-12 11:17:26
2022-08-12 11:17:26
How does a personal injury claim work in Daytona Beach?