How does an accident victim in Okeelanta know if they should sue?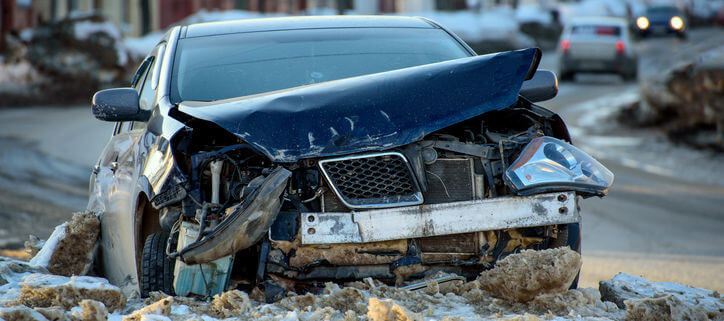 Okeelanta, FL – People who have been involved in motor vehicle accidents may decide to take legal action against the person or business that caused their losses. However, the decision whether to file a case or not can be complex based on a number of different factors. This is especially true when considering the insurance claim process that follows an accident. In most cases, individuals who want to know whether it is appropriate to take formal legal action or not can meet with a local lawyer who practices in this area to get specific advice regarding the need to bring a civil case. 
Determining the costs of the accident and coverage
Accident victims should contact their insurance company to report their accident. This is required and it will start the claim process. Afterward, the victim attempts to seek out medical treatment and get repairs to their vehicle. In many cases, minor or moderate accidents may be solved through the insurance process if the driver at fault as relevant coverage. If the victim receives a claim check or settlement that sufficiently covers their costs, there may be no need for further legal action. 
Situations that result in serious losses
The insurance process does not work as well for some drivers. They may be offered only a small amount or told there will be no payment at all. These people may have to take matters into their own handles and formally sue the driver who caused the collision. This is especially true if there are large amounts of damage and injuries involved. A person who needs long term medical treatment or has their ability to work affected will likely not get a very large payout to cover all of these costs from an insurance company without resorting to a lawsuit. This is especially true considering healthcare costs and lost wages can quickly add up to hundreds of thousands, or even millions of dollars for people who have been seriously injured. 
What happens when a lawsuit starts?
If the client and their injury attorney agree that filing a case is necessary, the attorney will draft the initial complaint and file it in the local courts. After the defendant is served with the lawsuit they can draft a response and start the discovery process. Most cases will end with a settlement after a sufficient amount of evidence and information has been exchanged between the plaintiff and defendant. 
Accident lawyers in Florida
Smith and Vanture is an accident firm that helps people in Okeelanta and other cities in Florida who have been injured. Those who need assistance can get in touch with the firm to schedule a meeting. 
Firm contact info:
580 Village Blvd. Suite 200, West Palm Beach, FL 33409
561-684-6330
smithvanture.com
https://usattorneys.com/wp-content/uploads/sites/2/2021/09/iStock-934071018.jpg
483
724
brian
https://usattorneys.com/wp-content/uploads/sites/2/2020/01/logo.svg
brian
2022-01-28 08:51:55
2022-01-28 08:51:55
How does an accident victim in Okeelanta know if they should sue?