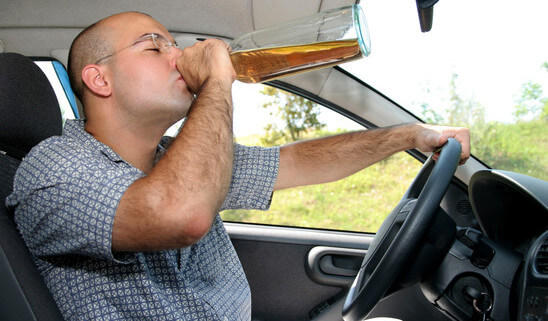 Las Vegas, NV – Las Vegas is a city known for things like tourism, nightlife, and related activities that may include alcohol. Unfortunately, this can lead to people getting behind the wheel of a car after they have been drinking. If a drunk driver injures or kills someone in Nevada, they will be prosecuted by the local government, but they can also be sued by the accident victims. The amount of compensation that the plaintiffs will receive can depend on the severity of their injuries and other factors. 
The insurance process and gathering evidence
Before meeting with a lawyer who focuses on drunk driving accidents, the victim should contact their insurance company to report the crash and collect some basic forms of evidence and information. This can include information about when and where the accident happened, any pictures of the scene if available, and details about damage to the vehicle and the type of medical treatment that was required.
Meeting with a lawyer
The accident victim can contact a local attorney who handles accident cases, with experience suing drunk drivers. In most cases, the firm or attorney can explain the specifics of how their case will proceed, as well as reviewing their relevant credentials. The client can also ask questions to determine if they are unsure about any aspects of the lawsuit. 
After there is an agreement regarding representation, the attorney for the victim will obtain police reports and any other information related to the investigation carried out by local law enforcement. Much of this information may end up in the initial complaint filed by the lawyer to start the lawsuit. This document that begins the lawsuit is also called a pleading, and a copy is served on the defendant and filed with the local court. In most cases, the lawsuit can be settled without going to trial after both the plaintiff's and defendant's attorneys have exchanged necessary information through the discovery process. 
Calculating damages
The information about property damage and medical bills will be summarized by the attorney for the plaintiff. This is how the victim asks for relief through financial compensation for all of their losses. Included are economic losses tied to healthcare costs, lost income and wages, and the costs of repairs. Victims can also ask for non-economic losses related to their pain, suffering, mental health issues, and other forms of trauma. These amounts will generally grow larger if the accident was serious or life changing for the victim.  
Additional information about filing an accident lawsuit in Nevada
USAttorneys.com is a website that lists lawyers who can help after drunk driving accidents in Las Vegas. Anyone who needs more information can choose their location and a practice area to get assistance. 
https://usattorneys.com/wp-content/uploads/sites/2/2021/06/photodune-1677901-drunk-driver-xs.jpg
365
548
brian
https://usattorneys.com/wp-content/uploads/sites/2/2020/01/logo.svg
brian
2021-12-04 18:02:57
2021-12-04 18:02:57
How does the victim of a drunk driver bring a civil lawsuit in Las Vegas?