How is a car accident investigation helpful for someone who wants to bring a lawsuit in Brusly?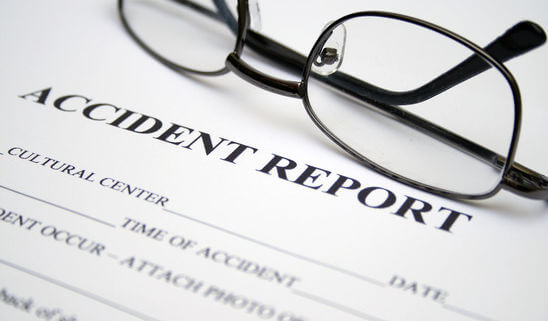 Brusly, LA – One of the most important things anyone who has been involved in a car accident can do is to contact the local police. This is required after accidents with certain amounts of property damage or injuries in Louisiana. The person will also be aided by the accident investigation, as this can assist with the process to bring a lawsuit or file an insurance claim at a later time. Once the victim has a copy of an accident report and other pieces of evidence, they may want to contact a lawyer to help with the process to bring a civil lawsuit.
The purpose of the accident investigation
When law enforcement arrives on an accident scene, they will secure the area and begin their investigation, usually with the help of officers who are traffic experts. This process will note the specific impact and damage to the vehicles, who was involved, and the officers can attempt to make assumptions or theories about how the car crash happened based on their knowledge and expertise. If there are related criminal charges for causing the accident, the suspect may also be questioned and detained at this time. 
The accident report
The report that contains all of the information that was discovered by law enforcement during their investigation is often one of the most important pieces of evidence used in a trial or settlement negotiations. If the plaintiff is arguing that one of the other drivers was at fault, there may be statements from law enforcement that support this argument, especially if the defendant had committed any traffic violations or engaged in reckless behavior in the moments leading up to the crash. 
Negligence lawsuits against the defendant
If the accident victim wants to prevail in their case, they will ultimately need to prove that the defendant driver was negligent in some way. This means that they breached the relevant standard of care on the roads, caused the accident, and the victim sustained various losses due to these actions. The victim can also use the case to argue for a specific amount of damages. The attorney for the plaintiff generally asks for compensation for medical treatment and hospital bills, lost income and wages, pain and suffering, and relevant property repairs. These amounts tend to increase greatly if the victim was seriously injured and cannot work as normal.  
More information about accident lawsuits in Louisiana
Miller, Hampton, and Hilgendorf is a firm that handles various issues related to motor vehicle accidents in Brusly and other parts of Louisiana. Their attorneys help local clients receive compensation through a civil injury lawsuit and a settlement agreement.
Firm contact info:
Miller, Hampton, and Hilgendorf
3960 Government St., Baton Rouge, LA 70806
225-343-2205
www.mlhlaw.com
https://usattorneys.com/wp-content/uploads/sites/2/2021/10/photodune-2000018-accident-report-xs.jpg
365
548
brian
https://usattorneys.com/wp-content/uploads/sites/2/2020/01/logo.svg
brian
2021-11-30 11:57:29
2021-11-30 11:57:29
How is a car accident investigation helpful for someone who wants to bring a lawsuit in Brusly?