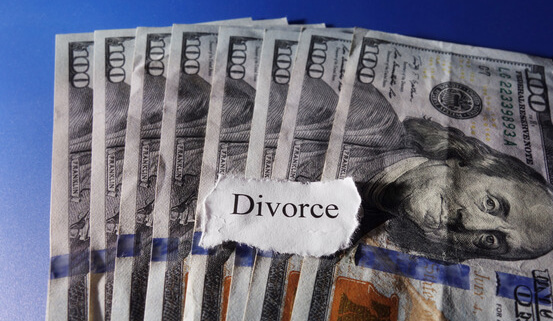 Alimony may be awarded in a divorce when one party can prove there is a need for financial support from their spouse. Alimony, or spousal support, is determined by the court and "the award is based on need and ability to pay" [Source: The Mississippi Bar]. Spousal support is most often awarded in cases where one party supported the other and allowed them to pursue their career while they put theirs on hold to care for their children.
How is the amount of alimony determined in Mississippi?
Before a court decides to award alimony to one party, there are several factors that must first be considered. These include:
The health of both parties.
The earning capacity of both parties.
Sources of income.
The needs of the wife and the children.
The husband's living expenses.
Income taxes each party is expected to pay.
Any other circumstances the judge finds necessary to consider.
[Source: The Mississippi Bar].
Two Types of Alimony Payments
When a court has determined that alimony should be awarded, a judge may decide to order the spousal support in the form of a lump-sum or periodic payments. A lump-sum payment "is a fixed and final dollar amount paid either in a single payment or over a period of time." If either party were to remarry, it would not affect the alimony payments. Periodic payment of spousal support, however, is when a party receives multiple payments over a period of time which is subject to modification if either spouse remarries.
The ultimate goal of alimony is to provide one spouse with the "same standard of living as experienced in the marriage." Now, before a court can award alimony, a judge must assess what the paying party can actually afford.
Can alimony payments be modified in MS?
When the right circumstances are present, alimony payments can be modified. For example, if the paying party is experiencing a financial hardship or an emergency and cannot pay the ordered amount of alimony, he/she may submit a request to have their alimony payments reduced. The court may choose to modify an alimony order for others reasons, and those can be discussed with a skilled Jackson, MS divorce attorney.
Ballard Law, PLLC Represents Individuals Seeking Alimony in a Divorce
Any party who is looking to collect alimony in their divorce should be represented by a Jackson, MS divorce lawyer. Alimony is only awarded when a judge deems it to be necessary for a spouse to maintain their standard of living after their divorce. Proving alimony is needed can be difficult, but it's not impossible when an individual decides to hire a Jackson divorce lawyer to assist them. To find out more about collecting spousal support in Mississippi and why a party should be represented by a lawyer in their divorce, contact Ballard Law, PLLC for more information.
You can reach Ballard Law, PLLC at:
108 S. President Street
Jackson, MS 39201
Phone: 769-572-5111
Website: www.ballardlaw.ms
https://usattorneys.com/wp-content/uploads/sites/2/2020/05/photodune-9928306-divorce-xs-2.jpg
362
553
jennifer
https://usattorneys.com/wp-content/uploads/sites/2/2020/01/logo.svg
jennifer
2020-10-05 13:49:51
2020-10-05 13:50:26
How is alimony awarded in a Jackson, Mississippi divorce?