How much can a victim ask for in damages after an accident in Brusly Landing?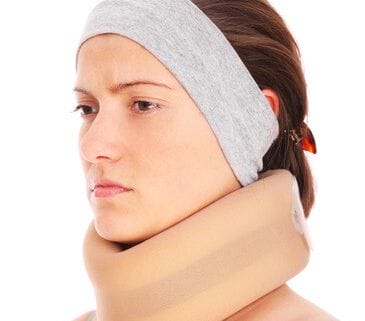 Brusly Landing, LA – When someone is injured in a car accident, they can go through with the insurance process or file a lawsuit to try to get a settlement that covers their losses. Unfortunately, some people have an idea that they can simply sue for large amounts of money even if there is a minor accident. As a general rule, people who have been involved in a crash should only expect to get an amount of compensation that reflects the severity of their injuries. This means that minor accidents will generally be worth much less than those where someone is seriously hurt. Specific questions about each accident should be directed to a local attorney who can provide more detailed advice. 
Economic damages
Just about every car accident victim will be able to show some kind of specific dollar amounts related to things like medical costs and lost wages due to being out of work. These economic damages can be reflected in the documents that start the lawsuit in the statement for relief. As a general rule, the plaintiff will be limited in the amount of compensation that they can ask for based on the specific evidence of losses provided in the documentation.
Non-economic damages
A plaintiff has much more latitude to argue for a large amount of compensation if they ask for money for their pain and suffering. The lawyer can argue that their injuries have had a significant impact on the person's quality of life, and that the defendant is responsible. In most cases, these non-economic damages are going to be grounded in the plaintiff's ability to demonstrate things like physical pain, trauma, or a disability. It will be much more difficult to argue for substantial amounts of pain and suffering damages if the victim was not significantly hurt or injured during the crash.
Settlement agreements
Most accident cases will be settled by the defendant's insurance company without the need for a trial. However, this is contingent on the lawyers for both sides being able to come to an agreement, otherwise a trial will be necessary. The settlement can provide a reasonable amount of compensation that is comparable to what the victim could have received at trial, without spending additional time and money by going to court. 
Louisiana accident lawyers are available
Miller, Hampton, and Hilgendorf is an accident firm that works to help people in the area of Brusly Landing and other parts of Louisiana with their lawsuits and the process for compensation. Anyone who needs additional information about how to respond to a motor vehicle crash can contact their attorneys and schedule a meeting. 
Firm contact info:
Miller, Hampton, and Hilgendorf
3960 Government St., Baton Rouge, LA 70806
225-343-2205
www.mlhlaw.com
https://eetp4u6ayku.exactdn.com/wp-content/uploads/sites/2/2021/12/photodune-2281146-neck-injury-xs.jpg?strip=all&lossy=1&quality=80&webp=80&ssl=1
548
365
brian
https://usattorneys.com/wp-content/uploads/sites/2/2020/01/logo.svg
brian
2022-02-28 16:57:06
2022-02-28 16:58:41
How much can a victim ask for in damages after an accident in Brusly Landing?