How much does it cost to sponsor an immigrant in Atlanta?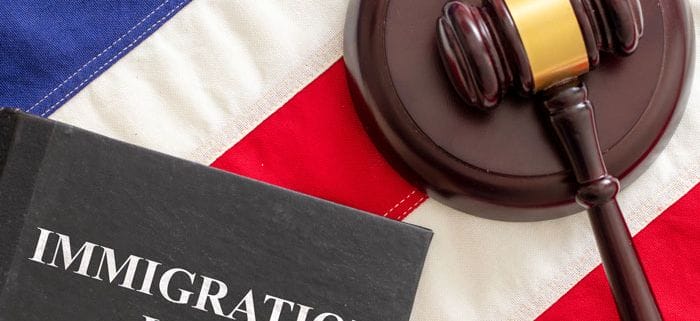 Atlanta, GA – As an immigrant, once you settle down and get a job in the US, your relatives back home will be looking to you to help them join you. This is easier said than done as you must meet certain financial requirements.
If Georgia is your new home, you may want to speak with a seasoned Atlanta immigration lawyer to help you understand the process and how to overcome certain problems. Bringing a relative into the US falls under family-based immigration. You must be an American citizen, or at least have legal permanent resident status.
The first step is to file a Petition for an Alien Relative, also known as the I-130 form. When you file the form with the local US Citizenship and Immigration Services (USCIS) office, you will have to submit documents. These include documents showing the relationship between you and the foreign national you wish to sponsor, as well as an Affidavit of Support.
What is an Affidavit of Support?
The Affidavit of Support, also known as Form I-864, is a document under which you assume financial responsibility for the new immigrant so that he or she won't become a burden to the US government. This is a serious commitment you're making. If the immigrant you sponsored requires financial aid from a federal agency, you may have to repay that money to the government.
To be approved as a sponsor, you will have to prove that you have the means to support the new immigrant till they're able to provide for themselves.
How much money do I have to make to sponsor an immigrant in Georgia?
According to the law, to sponsor a foreign-born relative, you must have an annual income that is at least 125% of the Federal Poverty Guidelines. This doesn't refer only to the money you earn, but also to how large your family is. If you have three kids in your care, you will have to earn much more than someone who doesn't have any children.
In 2022, the minimum annual income required to sponsor a spouse or family member for a Green Card was $22,887. The sum refers to a family of two people living anywhere in the continental part of the US, including Georgia. For any additional family member, you should add another $5,900.
For those serving in the military, the financial requirements are lower, with the minimum annual income starting at $18,310, for a family of two.
What income sources can I use?
This is a question seasoned Georgia immigration lawyers often have to answer. First of all, you can use your payslip to show how much you earn. If that's not enough, you may use other sources of revenue, such as cash deposits, stocks and bonds, or rental property you own.
Finally, if the immigrant you want to sponsor has an income source that can be added to meet the financial requirements. However, this only works if they will continue to make money once they move to Georgia. As an example, if your relative works remotely and will keep that job after moving to the US, this is a form of revenue acceptable to the USCIS.
If you want to help a relative move to Georgia, get in touch with a trustworthy immigration lawyer at Kuck | Baxter Immigration LLC in Atlanta or their South Georgia office and let them help you with the paperwork.
Contact info:
365 Northridge Road
Suite 300
Atlanta, GA 30350
Tel : (404) 816-8611
https://eetp4u6ayku.exactdn.com/wp-content/uploads/sites/2/2021/05/judge-gavel-and-immigration-law-book-on-united.jpg?strip=all&lossy=1&quality=80&webp=80&ssl=1
643
700
jacqueline
https://usattorneys.com/wp-content/uploads/sites/2/2020/01/logo.svg
jacqueline
2022-12-22 11:01:17
2022-12-22 11:02:39
How much does it cost to sponsor an immigrant in Atlanta?