How often are truck drivers required to take breaks in Austin?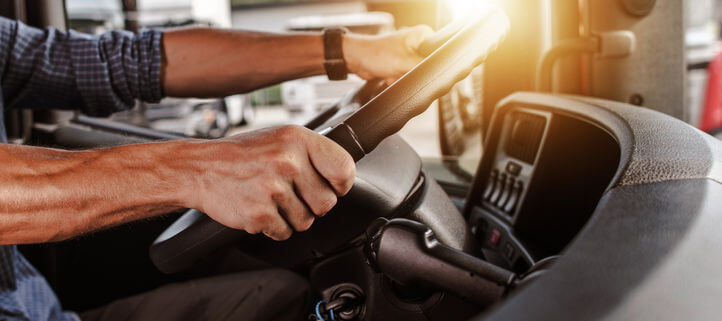 Austin, TX – Some of the most important safety regulations for truck drivers are related to their total working hours and mandatory break time. This is done to help drivers maintain focus and ensure that they are not driving for very long periods of time without rest. There are federal transportation regulations that give specific requirements which apply to all commercial vehicle drivers throughout the country. If a trucker is in violation of these rules when they cause a crash, it is possible that the driver or their employer can be sued to pay for all of the damage.
Limitations on working
A truck driver needs to take at least one thirty minute break during their first eight hours of work. It is also recommended that drivers take at least two other shorter breaks of at least fifteen minutes during their work day. There is also an absolute cap on driving once the trucker has reached eleven hours behind the wheel in one day. A total of fourteen hours can be worked in a day in total, but no more than eleven can be driving hours. 
Once a driver has worked a certain number of hours or completed a full work week, they also need to stop working for several consecutive hours. However, the specific number of hours they must take off can vary based on the type of vehicle they use and whether they transport passengers or not. 
Lawsuits against negligent truck drivers
If a commercial driver did not obey these rules, it is more likely that they will cause an accident while fatigued and face a lawsuit. Violations of these rules related to working hours and breaks, or any other relevant trucking regulations can possibly be used by the plaintiff in the lawsuit as serious evidence of negligence. When the trucking company or driver is sued, they may be responsible for thousands or millions of dollars of damage related to property repairs, medical treatment of the people involved, cleanup of any hazardous materials, and any other relevant losses that the victims can show. The company may have a large insurance policy for their fleet of vehicles that is available to cover most or all of these losses, and trucking is considered a high risk business. 
Truck accident lawyers in Texas
Robson Law Firm works with accident victims to help them receive the compensation that they deserve. People who may want to file a lawsuit against a negligent driver can schedule a meeting with their attorneys. 
USAttorneys.com is a legal directory that lists attorneys all over the country. Anyone who needs help finding the right lawyer can call 800-672-3103
Firm contact info:
1114 Lost Creek Blvd., Suite 440, Austin TX 78746
512-345-8200
robsonlawfirm.com
https://usattorneys.com/wp-content/uploads/sites/2/2021/12/iStock-940298922.jpg
483
722
brian
https://usattorneys.com/wp-content/uploads/sites/2/2020/01/logo.svg
brian
2022-06-18 09:15:11
2022-06-18 09:15:11
How often are truck drivers required to take breaks in Austin?