How To Negotiate Your Hurricane Damage Claim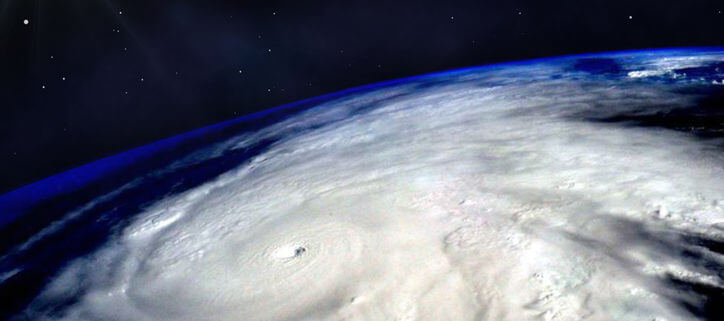 Miami, FL – Homeowners in Florida and other areas of the country that are prone to hurricanes can be put in a difficult situation if they experience property damage. Most people will have homeowners insurance and flood insurance, but actually getting an insurance company to pay out a sufficient amount to cover the losses can be difficult. It is helpful for homeowners to get a basic understanding of how they should negotiate with their insurance company to avoid losing out on money for necessary repairs. It is also beneficial for people having difficulty to get legal advice regarding how to proceed. 
Having a good accounting of the damage and home
A homeowner and their lawyer should be aware of the total value of the damage caused by the hurricane, along with other related costs and repairs before the negotiation begins. This can create a good starting point and target value for a settlement. As a general rule, insurance providers recommend that homeowners have an accounting of any valuable items that were damaged during the storm and get relevant repair estimates for the purpose of adding these amounts during negotiations. 
Be prepared to appeal a low offer
Insurance companies often try to offer small amounts to cover hurricane damage to save money when a large number of claims come in after a storm. If a damage settlement offer is too low, it may be necessary to file an appeal to try to get more money out of the insurance company. It is also important for homeowners to realize that adjusters who review damage may not necessarily be experts in various aspects of home repair, and they can make mistakes in their estimates of costs. In some cases, the homeowner or their lawyer may be able to get an additional adjuster or property appraiser who can create another estimate of the damage to use to help counter the lower offer. 
How an insurance claim lawyer can help
Hurricane Lawyers can provide important assistance during the negotiation process. A lawyer who is familiar with the insurance industry will be able to review the terms of the policy, determine the amount of damage based on the evidence available, and ensure that the insurance company is following all relevant laws and regulations, and that they are willing to pay out a fair amount. Lawyers will also have significant experience in settlement negotiations, as most lawsuits are resolved through settlement talks rather than a trial. 
Reasons your claim may be denied
There are certain situations when a denial is justified. For instance, the company can cancel your policy if you didn't pay your premium on time. 
However, the insurance carrier may also reject your claim arguing that the peril is not covered or that you failed in your duty to carry out timely repairs. If the roof of your home was torn off by the storm, the insurance adjuster may argue that the roof hadn't been repaired in ages. In such a situation, you'll have to contact a professional roofer to offer an expert evaluation. 
Another common reason to deny a claim is that you missed the deadline. You should talk to your lawyers about it. If it was indeed your fault there's nothing to be done. Yet, in many cases, insurance carriers use delay strategies to make you miss the deadline.
As an example, if they bring in a new insurance adjuster to oversee your case, they will start from the beginning. Then, for some mysterious reason, another adjuster takes over, and so on.
Another delay strategy is to keep asking for more documents. Generally, a repair cost estimate from a contractor and a comprehensive list of your personal property should be enough. They know this, but it won't stop them from asking for a copy of the contract for the roof repairs that were carried out eight years ago. 
If your claim is denied, don't panic. Wait for the letter of denial they are required to send you. Your lawyers will examine the letter and compare it to your policy to determine if the denial is justified or not. 
You have the right to appeal a denial decision, but keep in mind that you only have a limited time to do so.
Additional advice is available
1-800-Injured is available to assist with various kinds of legal claims related to personal injury, hurricane damage, class actions, motor vehicle accidents, and other types of lawsuits. 
USAttorneys.com is a service that connects people with lawyers anywhere in the country. Those who are currently looking for a legal professional can call 800-672-3103
Firm contact info:
1-800-Injured
201 S Biscayne Blvd., Suite 1920, Miami, FL 33132
305-760-4392
https://1800injured.care/
https://usattorneys.com/wp-content/uploads/sites/2/2021/10/iStock-899593024.jpg
482
724
Justin
https://usattorneys.com/wp-content/uploads/sites/2/2020/01/logo.svg
Justin
2022-08-25 17:23:15
2022-09-08 14:30:36
How To Negotiate Your Hurricane Damage Claim