ICE Safety Measures Fail as Records Show COVID-19 Outbreaks in Georgia.
Lumpkin, Georgia – United States Immigration and Customs Enforcement officials have taken precautionary measures to maintain safety, security, and health throughout the facilities. The efforts were executed to protect the USCIS staff and detainees from COVID-19. Unfortunately, COVID broke out within the facilities throughout the state.
According to WABE News, USCIS' precautionary measures fell short. Since April 2020, Georgia's four detention facilities have suffered a total of 12 COVID-19 outbreaks. This spreading has mostly affected detainees who are left vulnerable in the facilities.
Out of twelve outbreaks, the following facilities affected by COVID-19 are:
3 at Irwin County Detention Center.
4 at Folkston ICE Processing Center and Folkston Annex.
4 at Robert A. Deyton Detention Facility
Additionally, there is an ongoing investigation at the Stewart Detention Center. Many experts state that the outbreak occurred due to a lack of medical care for detainees.
What to do if you witness or are a victim of medical abuse at a Georgia Detention Center? 
Incidents that occur in immigration detention facilities typically go unnoticed. Many common occurrences at detention facilities include:
Medical neglect/mistreatment
Poor sanitation
Overcrowding
Physical abuse
Psychological abuse
Poor nutrition
Delay of processing
The COVID-19 pandemic has intensified already existing problems at detention facilities. No immigrant should be subject to neglect or abuse, regardless of their situation. Families risking their lives to enter the United States in hopes of a better life have the right to fair conditions and legal process. If you or someone you love has been a victim of medical abuse at a Georgia detention facility, contact our office today.
Contact an immigration attorney today to discuss your case. We can bring you compensation and expedite your case! 
Nobody deserves to suffer abuse and neglect. Our experts can take on any case relating to immigration. We understand that suffering abuse and neglect is not easy to recollect or talk about. We are a compassionate team that understands delicate incidents. We are ready to fight for you and your family. Immigration law and procedure can be overwhelming and daunting. That is why our offices are ready to help you. We are here to answer any of your questions and to check your eligibility with other filings and cases.
Nobody who works hard in the United States should have to face deportation. Our team of expert and compassionate attorneys handle each case with care and individuality so that we can fight for the most appropriate outcome. We are prepared to put our best foot forward so that you and your family can receive the rights and compensation you deserve! We are ready and available to serve your needs.
Time is of the essence, so any immigrants who face neglect or abuse at any of our ICE facilities should call our office immediately. If any detention procedures are difficult to comprehend due to language barriers, our office can help with that as well. Immigrants with other immigration questions and concerns are also advised to schedule a consultation with our office as well.
To get connected with an experienced immigration lawyer in the Atlanta, GA area, simply call Kuck | Baxter Immigration at 404-816-8611.
Kuck | Baxter Immigration can be reached at:
365 Northridge Road, Suite 300
Atlanta, GA 30350
Phone: 404-816-8611
Website: www.immigration.net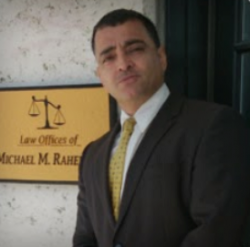 Latest posts by Michel Raheb
(see all)
https://usattorneys.com/wp-content/uploads/sites/2/2020/11/judge-gavel-and-immigration-law-book-on-united-sta-5Z2EYE3.jpg
5185
7777
Michel Raheb
https://usattorneys.com/wp-content/uploads/sites/2/2020/01/logo.svg
Michel Raheb
2021-08-18 16:00:41
2022-01-20 16:01:19
ICE Safety Measures Fail as Records Show COVID-19 Outbreaks in Georgia.