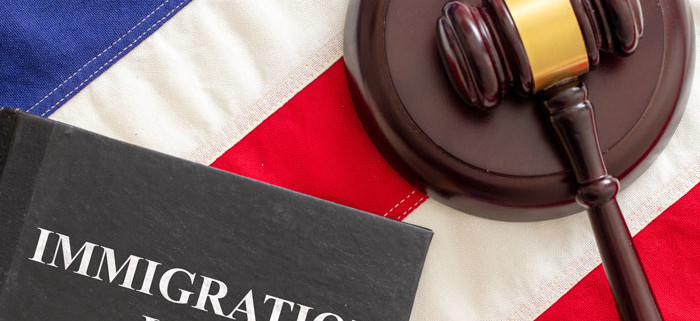 According to Fox 5 Atlanta, Federal authorities have detained a college student over CBD oil and vitamins. Arriving internationally, the student was detained at Hartsfield-Jackson Atlanta International Airport Customs and was traveling on a tourist visa. She unwillingly has remained at Stewart Detention Facility in Lumpkin, George.
The ingredients, which have been deemed legal by Georgia Law, had the ingredients written in Thai which made them illegible to Customs Officers. The Atlanta Police Department didn't arrest her but her visa was revoked by ICE. She is now in the United States without a visa. Multiple sources have reached out to ICE but they have refused to respond.
Reasons for Being Detained 
Non-Citizens can be detained for the following reasons:
Past convictions
Leaving the U.S. for more than six months
Abandoned Lawful Permanent Residence Status
Committing a crime outside the U.S.
Committing a felony
Unfortunately, detainment is something that can happen to any traveler. Detainment can occur during security check-in or re-entering the United States. It can be draining and can last for hours. It is important to maintain a professional demeanor and request an attorney. Most ICE detentions occur to those entering the country rather than leaving. Lawful non-immigrants may still be subject to screening and detainment.
Consequences of Being Detained 
Being detained can cause the following:
Emotional and mental distress or trauma
Missing flight
Loss of Status in the U.S.
Additional Costs in Legal Fees and Flight Rebooking
We Are Here To Defend Your Rights 
Citizens have a right to an attorney, but non-citizens do not. Detainment at the airport does not guarantee the right to legal counsel. Individuals will be required to fill out forms and sign documents. If any of the documents are difficult to read or comprehend, our attorneys at Kuck Baxter Immigration are here to help.
If an individual in Georgia has been detained for Immigration purposes, contact us today. To get connected with an experienced immigration lawyer in the Atlanta, GA area, simply call Kuck | Baxter Immigration at 404-816-8611.
 Kuck | Baxter Immigration can be reached at:
365 Northridge Road, Suite 300
Atlanta, GA 30350
Phone: 404-816-8611
Website: www.immigration.net
https://usattorneys.com/wp-content/uploads/sites/2/2021/05/judge-gavel-and-immigration-law-book-on-united.jpg
643
700
Justin Arias
https://usattorneys.com/wp-content/uploads/sites/2/2020/01/logo.svg
Justin Arias
2021-06-23 12:01:13
2021-06-23 12:01:13
International College Student Gets Detained at Atlanta for Legal Substances