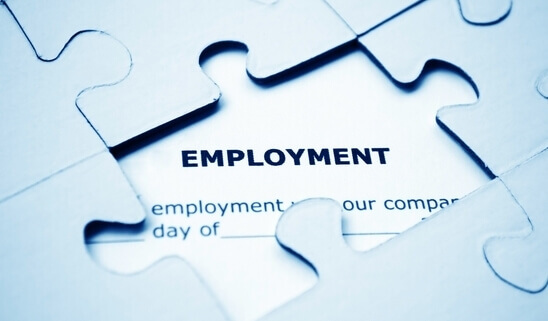 Near Denver, a Colorado Renaissance Festival's long-time tarot card reader sued the mock-16th century marketplace for civil-rights violations.  Michele St. Michael, who worked at the festival for over thirty years, until her contract was not renewed in 2016, alleges that the festival's umbrella company, Rocky Mountain Festivals, violated Title VII of the Civil Rights Act by engaging in discriminatory employment practices for terminating her in retaliation for reporting sexual harassment at the hands of one of the festival's managers. She lost the case because the review panel found that technically she was not an employee and only employees are covered under Title VII language.
Classification.
Worker classification, for example "independent contractor"/gig worker versus an "employee" is a contested litigation topic in U.S. courts because it affects salary, worker's compensation, taxation and other important human resources and benefits. The argument against protections for independent contractors is that they lack reliance on only one employer income since they have to ability to work for more than one entity.  Independent contractors do have rights and consulting with an experienced attorney is the best option to see how state and local governments address workforce and sexual harassment on the job, as well as reviewing contract language that supports similar measures as Title VII protections.
Venue.
Sexual harassment can occur at work, at school, at church, and any place where there is interaction between human beings.  Harassment is a form of employment discrimination and a violation of Title VII of the Civil Rights Act of 1964, the American Disabilities Act of 1990, and the Age Discrimination in Employment Act of 1967.   Sexual harassment in the workplace is when someone forces unwelcome advances on someone through physical contact of a sexual nature, or makes requests for sexual favors, or other verbal or physical harassment of a sexual nature and is punishable by law.  Both harassment and sexual harassment are discriminatory, but the latter is sexual in nature and claims are only valid if they are unwelcomed.
Legal recourse.
You do have legal options against sexual harassment, and seeking legal counsel is the first thing to do after making a formal report utilizing the proper administrative channels at a place of employment, a school, or wherever the incident took place.  An experienced legal professional at the Law Offices of Anderson Barkley can assist you with civil or criminal action to provide you with damages for personal injury or emotional distress due to the sexual harassment.  Please call Richard at 720-506-1767, or Jeanine at 720-506-1766 to arrange for a complementary consultation.
Anderson Barkley Law
3900 E. Mexico Ave., Suite 300
Denver, CO 80210
Phone:
Main: 720-506-1764
Jeanine: 720-506-1766
Richard: 720-506-1767
Sources.
https://www.justice.gov/crt/fcs/TitleVI-Overview
https://usattorneys.com/wp-content/uploads/sites/2/2020/04/photodune-2357817-employment-puzzle-xs.jpg
365
548
nora
https://usattorneys.com/wp-content/uploads/sites/2/2020/01/logo.svg
nora
2020-05-08 12:59:46
2020-05-08 13:19:45
Is 16th century discrimination allowed at the Colorado Renaissance Festival in the 21st century?