Jackson, MS, Causes of Jackknife Truck Accidents

A jackknife accident is when a truck gets into an accident that is caused by the trailer portion of the truck wrapping around the front cab. In such serious collisions, the driver of a truck usually ends up losing their life when jackknife collisions occur. Victims of these accidents need to make sure they connect with an attorney who has experience in dealing with truck accident cases so the process can become a lot easier.
During a jackknife accident, it isn't only the driver who suffers substantially. Any vehicle near the truck will likely also end up veering off the road because of the loss of control of this large vehicle.
There are many causes of jackknife accidents, and they include:
Exceeding the speed limits
Driving during harsh weather conditions
Poor vehicle maintenance
Lack of experience driving
It is important to note that large tractor-trailers are unable to stop as easily as smaller cars. Individuals who are driving near trucks should make sure they drive vigilantly and maintain a safe distance between the vehicles. It is very dangerous for a person to slow down in front of a truck without warning, as the truck driver will require a lot more time to hit the brakes and stop their automobile.
When truck drivers do not take care of their vehicles, and when passenger vehicle drivers get distracted near these large vehicles, the chances of an accident occurring are significant.
When to call a truck accident lawyer in Jackson, MS
Truck accidents can lead to catastrophic results. As soon as a person is able to do so, they should contact a lawyer. An attorney will be required to carry out a truck accident investigation so the necessary evidence can be collected. With enough evidence, the victim should be able to file a successful claim against the trucking company, so they receive compensation for the damages suffered.
Since the medical bills and lost wages will often be very high, victims should make sure they take every measure to win their legal claim. The trucking company will almost always fight back as they do not want to have to part with hundreds of thousands of dollars, and they will have the legal teams to support them. The only way a person can stand a chance at having their own voice heard is by hiring their own legal counsel and getting assistance with the case.
Get in touch with a truck accident attorney at the Heilman Law Group today to get legal help with filing a truck accident claim.
Reach them at:
Heilman Law Group, PA
Jackson Office
4266 I-55 North
Suite 106
Jackson, Mississippi 39211
Phone: 601-914-1025
Fax: 601-944-2915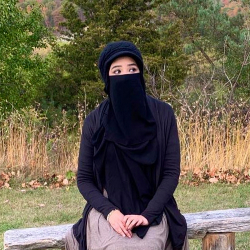 Latest posts by Maha Rehman
(see all)
https://usattorneys.com/wp-content/uploads/sites/2/2022/01/pexels-guduru-ajay-bhargav-1044290-3-scaled.jpg
2132
2560
Maha Rehman
https://usattorneys.com/wp-content/uploads/sites/2/2020/01/logo.svg
Maha Rehman
2022-01-13 22:46:07
2022-01-13 22:46:07
Jackson, MS, Causes of Jackknife Truck Accidents