Trucks are vital to the healthy functioning of the economy in Jackson, MS. However essential they may be, they pose a high risk of causing injury and damage when they are not operated on and maintained correctly.
Anyone who is injured in a truck accident should call a lawyer as soon as possible so they can begin the investigation and legal claim process. The injuries suffered will likely take a significant toll on one's health, as well as their wallet and it is only fair that the liable individual is held accountable for all the harm their negligence caused.
To better understand truck accidents, the statistics should be analyzed. According to the National Safety Council (NSC), trucks make up only 4% of all registered vehicles in the United States, yet they still account for 10% of all fatal crashes nationwide. This is a serious concern and shows that truck accidents are causing a significant amount of harm and that truck drivers and trucking companies need to be more careful in following the rules.
The statistics also show that 5000 individuals lost their life due to large truck accidents in recent years, and this is a 36% increase from the last decade. These statistics also revealed that the majority of injuries that occur in truck accidents are caused due to the other drivers and not the truck driver. This can be explained because the truck driver has the extra protection of being in the heavier and larger vehicle, whereas the other drivers do not have this advantage.
The Top Causes of Truck Accidents in Jackson, MS
According to the Federal Motor Carrier Safety Administration (FMCSA), speeding, distractions, and failure to yield the right of way are the top reasons that truck accidents occur every year.
Other common causes are driver fatigue, tailgating, lane drifting, and equipment failure. All trucks need to be maintained on a regular basis to ensure they do not lose control on the highway. If truck drivers and the company fail to follow the rules when it comes to repairing their massive vehicles, they are putting everyone at risk, and they can be legally penalized for their lack of action.
Anyone who gets into a truck accident should reach out to a lawyer so they can cover the costs of their new expenses, and can get compensation for their lost wages, replacements, loss of earning potential, and subjective value for their pain and suffering.
Get in touch with a truck accident attorney at the Heilman Law Group PA, today to get help with the legalities of a truck accident and to get support with filing a proper truck accident claim.
Reach them at:
Heilman Law Group, PA
Jackson Office
4266 I-55 North
Suite 106
Jackson, Mississippi 39211
Phone: 601-914-1025
Fax: 601-944-2915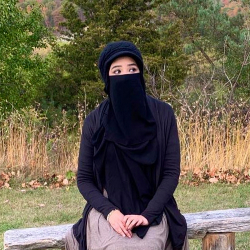 Latest posts by Maha Rehman
(see all)
https://usattorneys.com/wp-content/uploads/sites/2/2022/06/pexels-gustavo-fring-6720524-scaled.jpg
1707
2560
Maha Rehman
https://usattorneys.com/wp-content/uploads/sites/2/2020/01/logo.svg
Maha Rehman
2022-06-17 15:35:26
2022-06-17 15:40:13
Jackson, MS, Examining the Statistics of Truck Accidents in Jackson, MS