Jackson, MS, How Much Exactly is a Car Accident Claim Worth?

In most collision cases, a car accident claim is worth as much as it costs to financially cover the losses the victim incurred. When filing a car accident claim, it's in a person's best interest to get in touch with a lawyer first so they can get personalized legal advice based on their current condition. In no way is it easy for a person who is injured in an accident to also deal with the legalities of their case alone. A lawyer can step in and give them an estimate of how much their case may be worth.
The first step is to communicate with the guilty party and see if a fair settlement offer can be reached. If it cannot be reached, then the judge or the jury will decide the value of the claim. This means that the case a person puts together must be very strong. Gathering a lot of solid evidence is one of the best ways to guarantee that one's position will be considered thoroughly, and this increases one's chances of winning their case.
There are many factors that are considered when determining the worth of a car accident claim in Jackson, MS. These include:
Any property damages
All medical bills and expenses
Lost wages
Pain and suffering
Punitive damages
All the costs a person incurs such as the cost of repairing their vehicle, hospital bills, time missed from work, physical and emotional pain felt, and even punitive damages are possible if a person files their claim appropriately. Once again, the exact details of how the accident occurred and how much damage resulted will determine the damages a person gets at the end of the day.
Are There Deadlines for Filing a Car Accident Claim in Jackson, MS?
There is a three-year statute of limitations that must be followed when it comes to car accident claims. The deadline begins from the date that the accident takes place. It is critical that a person files their claim before the deadline is over or they will give up their rights to the compensation that is rightfully theirs.
Following deadlines that are detrimental to one's case is just one of the reasons that a person should make sure they file a car accident claim only after obtaining advice from a legal professional.
Get in touch with a car accident attorney at the Law Offices of Malouf and Malouf PLLC today to get assistance with filing one's car accident claim.
Reach them at:
Law Offices of Malouf & Malouf, PLLC – Jackson Car Accident Attorney
501 E Capitol St, Jackson, MS 39201
(601) 522-2222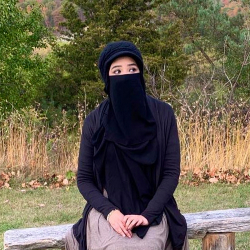 Latest posts by Maha Rehman
(see all)
https://usattorneys.com/wp-content/uploads/sites/2/2022/07/pexels-heorhii-heorhiichuk-1021683-scaled.jpg
1693
2560
Maha Rehman
https://usattorneys.com/wp-content/uploads/sites/2/2020/01/logo.svg
Maha Rehman
2022-07-13 15:37:15
2022-07-13 15:37:15
Jackson, MS, How Much Exactly is a Car Accident Claim Worth?