Commercial truck tire blowouts are common across the country, the Federal Motor Carrier Safety Administration (FMCSA) has determined that this sort of malfunction is one of the main causes of truck accidents in the United States.
There are many reasons that a truck tire blowout may occur, and they include defective tires, tires that are not inflated properly, debris on the road, and also uncapped tires that leak. Sometimes, when the road quality is not as good as it should be, then the tires of a truck can also be damaged, and this can lead to a tire blowout. Once such an accident takes place, one of the first matters of concern that arise is who is at fault for causing the accident.
The answer to this depends on how the accident took place. In some cases, it is the truck driver who can be held to account. In other cases, it is the trucking company who can be held liable for the damages, and in some cases, it is the tire manufacturer that will be questioned and made responsible for compensating all the victims of the collision.
Tire blowouts are no small matter, and they can lead to a lot of damage for everyone involved. The trucking company has the responsibility of making sure that they hire and train qualified drivers who are fit for driving long hours. If it turns out they were negligent in the screening process, they can be penalized for all the harm that resulted from their carelessness.
If the truck driver did not stop for the mandated checks, and they noticed there was something wrong with their tires, but operated their vehicle anyways without seeking help, they can be held liable for putting everyone on the road at risk, and for failing to fulfill their basic duty of care.
Connecting with a Truck Accident Attorney in Jackson, MS
Anyone who gets into a truck accident should make sure they reach out to a truck accident lawyer as soon as possible so they have the support they need to get through the legal process. In no way is it a simple task to get over all the harm a person suffers after a truck accident. The physical and financial consequences are often severe, and no one should have to manage everything on their own. Especially when the accident was caused by someone else, to begin with.
Get in touch with a truck accident attorney today to get assistance filing a truck accident claim.
Reach them at:
Jackson Office
4266 I-55 North
Suite 106
Jackson, Mississippi 39211
Phone: 601-914-1025
Fax: 601-944-2915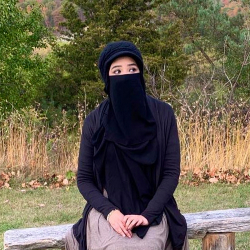 Latest posts by Maha Rehman
(see all)
https://usattorneys.com/wp-content/uploads/sites/2/2022/03/pexels-gerd-altmann-21694.jpg
2133
1611
Maha Rehman
https://usattorneys.com/wp-content/uploads/sites/2/2020/01/logo.svg
Maha Rehman
2022-03-29 14:29:14
2022-03-29 14:29:14
Jackson, MS, The Legal Perspective of a Truck Tire Blowout