Las Vegas man died shortly getting trapped under a bus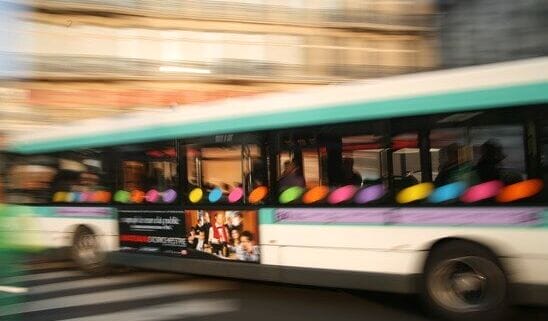 Buses create a large hazard on the roads due to the possibility that several people may be injured at once. These are also dangerous vehicles to operate, because another person or car that is hit by a bus will have a high probability of serious damage. 
A person who was exiting a RTC bus in Las Vegas was killed.
Bus passenger killed as he was leaving the vehicle
The Las Vegas Metro police received a call to respond to the area of Silverado Ranch Boulevard and Maryland Parkway at about 9:00pm on a Thursday. The lieutenant who was first on the scene found the bus and one injured person. The initial investigation showed that a man who was exiting the bus fell or tripped, and then ended up beneath the vehicle. He was run over as the bus started to pull away. Detectives arrived on the scene after the police to take over the investigation and determine exactly what happened. 
The identity of the victim was released later by the Clark County Coroner. He was a 55 year old male who lived locally. His cause of death was listed as blunt force trauma. At the time of the news report, no foul play was suspected and police will conclude that his death was an accident.  
Lawsuits involving common carriers
Buses, taxi services, and other transportation companies can be sued for injuries. In fact, the civil law generally holds these services to a higher standard of care because they are in the business of transporting people and they often have additional training and licensing requirements. Your accident attorney will advise you of any differences in your case if you have been injured by a vehicle owned by a transportation company rather than a regular driver. Some transportation companies may even have robust insurance policies to cover accidents because they are responsible for fleets of vehicles that can cause large amounts of damage.  
Accidents that cause one or more people to die
When someone is killed during an accident, the law provides a way for the victim's family to represent them in court. A wrongful death action is the way a family can get paid for losses related to a fatal accident in civil court. The spouse or children of the deceased person can be paid for their future lost income, hospitalization and medical costs, and funeral and burial expenses. Your lawyer can give more specific information about how Nevada's wrongful death law works, as these statutes are slightly different in each state. 
Speak with a local attorney to learn more
There are lawyers in your area who handle civil cases related to personal injury, motor vehicle accidents, and wrongful deaths. Get in touch with:
8716 Spanish Ridge Ave, Suite 120, Las Vegas, NV 89148
702-600-3200
https://eetp4u6ayku.exactdn.com/wp-content/uploads/sites/2/2020/05/photodune-404348-bus-xs.jpg?strip=all&lossy=1&quality=80&webp=80&ssl=1
365
548
brian
https://usattorneys.com/wp-content/uploads/sites/2/2020/01/logo.svg
brian
2020-05-15 00:09:38
2020-05-15 16:48:12
Las Vegas man died shortly getting trapped under a bus