Legal Assistance Can Increase Personal Injury Settlement in Monroe, Louisiana
Unexpected injuries can be highly inconvenient and can be quite expensive to treat. Anyone who gets into an accident and faces an injury due to the fault of another person deserves to be compensated for their losses as best as possible. Recovering from an injury is already hard enough, the last thing anyone needs is to have to further worry about financial losses and paying for their bills and any property that might have been damaged alongside healing from their wounds.
A personal injury lawyer in Monroe, Louisiana can help a person file their claim, so they get their settlement quickly and, so they get enough to cover all their losses. Many individuals often make the mistake of trying to file a lawsuit or a personal injury claim with their insurance company on their own without getting a professional opinion first.
This is dangerous and can cause a person to get a much smaller amount of settlement then what they deserve, or it may even negate a person's ability to get compensation altogether.
The claim process is a very delicate one and every word a person uses can be used against them. There are also many legalities involved in filing a claim alongside lengthy and confusing insurance policies that a person can easily misinterpret on their own. When a legal professional is on a person's side, they can take care of all the heavy lifting with regards to the legalities and actual process of the claim and the injured individual can focus on healing.
What is the value of a personal injury claim in Monroe, Louisiana?
The total amount of compensation a person is entitled to depends on the degree of their suffering and how much their total damages cost.
Some damages that can be covered in a claim include:
Surgeries conducted to help recover from the injury
X-rays
Blood tests
Bills from hospital stays
In-home care
Therapy
Medical equipment
Lost wages
Property damage
Mental health therapy
A person can usually file a claim if they suffer from even one of the above or all the above-mentioned points. Whether they experienced the injury through a car accident or a slip or fall, they can request settlement. Since the harm faced was the fault of another person, the guilty party should be held accountable and made to pay for the losses experienced.
Individuals have one year from the date of the injury to file a claim for it to be eligible, but there may be some exceptions to this case. Get in touch with a personal injury lawyer as soon as possible at Campbell, House and Company to determine whether compensation is an option for one's specific case.
Reach us at:
Monroe, LA Office
1815 Roselawn Ave
Monroe, LA 71201
(318) 855-0285
318 Shreveport location
Shreveport, LA Office
333 Texas St Ste 1300
Shreveport, LA 71101
(318) 855-0285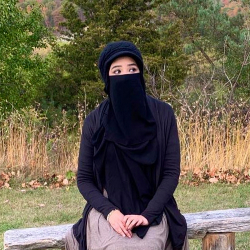 Latest posts by Maha Rehman
(see all)
https://usattorneys.com/wp-content/uploads/sites/2/2020/09/allie-BAgIahZkElE-unsplash-scaled.jpg
2560
1707
Maha Rehman
https://usattorneys.com/wp-content/uploads/sites/2/2020/01/logo.svg
Maha Rehman
2020-09-30 15:33:44
2022-05-02 11:45:29
Legal Assistance Can Increase Personal Injury Settlement in Monroe, Louisiana