Maine residents are experiencing record breaking job losses and related issues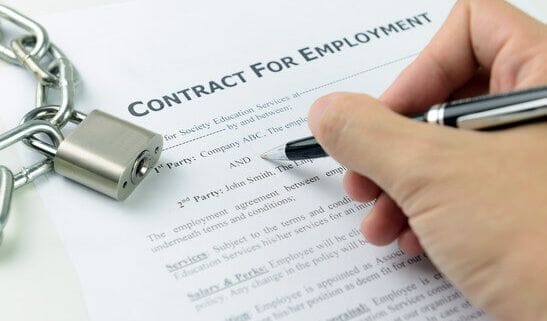 The state of Maine experienced a historic surge in unemployment applications due to the coronavirus outbreak. Because the state government forced all non-essential businesses to close down immediately, thousands of workers tried to get their total outstanding wages and apply for unemployment all at once, creating serious administrative issues. 
Surge in unemployment claims breaks state records
A record setting 89,000 claims were filed in a four week period before the number began to drop. The Maine Department of Labor said that the claims suddenly dropped to around 15,000 at the time of the news report, where the initial surge after states began to shut down was at just over 30,000 applications.
The sectors in the state that were most affected by the pandemic include food service, lodging, retail, healthcare and medicine, social services, and entertainment and recreation. In order to avoid overloading the state's aging unemployment system and receive the best service, officials with the unemployment program recommended that applicants use a computer rather than a smartphone and try to file their claims late at night if possible. The unemployment system receives much less traffic and fewer applications during the late evening and early morning hours. 
Some other measures were taken to handle high volumes of unemployment claims. The department of labor came up with an alphabetical call in schedule based on last names to avoid too many service calls at once. Each day of the week is assigned to a certain range of letters, with Fridays reserved for urgent calls or those who missed their prior day. The department of labor also created a special information page related to the outbreak that answers common questions. At the time of the report, the state government had still not given an exact date for all businesses to reopen, due to concerns about an additional wave of virus cases. 
Getting proper payments and benefits after a job loss
After an employer terminates the position of any worker, they are still required to pay all outstanding wages, including payment for unused vacation time and other benefits. Some employers attempt to find ways to bypass paying out these amounts after massive layoffs or stop answering their workers. However, this is clearly illegal and the business may be subjected to civil labor lawsuits or other sanctions if they deliberately try to avoid paying workers their final wages. A lawyer can review your situation and ensure that your employer has acted within the boundaries of the law and take action if necessary. 
Get assistance from a local labor attorney in Maine
There are lawyers in your area who handle all kinds of labor and employment issues that are common after layoffs. To get personalized assistance, contact a legal professional in Maine through the listings on USAttorneys.com. 
https://eetp4u6ayku.exactdn.com/wp-content/uploads/sites/2/2020/04/photodune-6699709-signing-employment-contract-xs.jpg?strip=all&lossy=1&quality=80&webp=80&ssl=1
365
547
brian
https://usattorneys.com/wp-content/uploads/sites/2/2020/01/logo.svg
brian
2020-04-23 08:35:04
2020-04-23 08:35:04
Maine residents are experiencing record breaking job losses and related issues