Mass arrests of migrants in Texas – Here's what you can do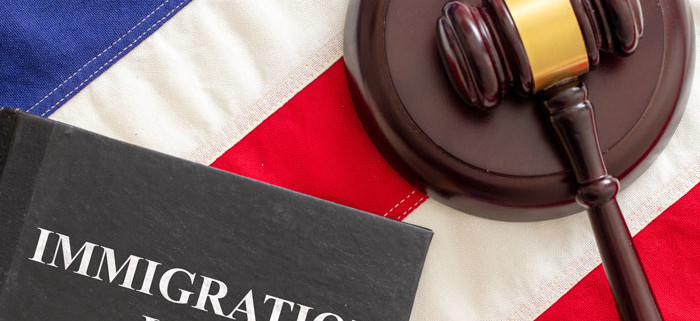 San Antonio, TX – During the first week of July, the Customs and Border Patrol (CBP) in Texas arrested almost 26,000 migrants, in a statewide crackdown on illegal immigrants led by Gov. Greg Abbot. 
The governor has recently signed an executive order directing the Texas National Guard and Department of Public Safety to arrest undocumented immigrants and return them to the border. Nearly 10,000 of the migrants were apprehended in the Texas border town of El Paso, and some 70% of them were single adults. 
Vice President Kamala Harris condemned the mass arrests and attacked Abbott and his use of state officers to hunt down undocumented aliens. According to Harris, one of the solutions to the immigration crisis would include 'passing a pathway for citizenship.'
"So that we can have a humane and appropriate approach to this issue, including of course, what we will continue to do in terms of prioritizing border security, but understanding we also need to create a pathway," Harris said
The new surge in migrants crossing the southern border comes after the Supreme Court ruled that the Biden administration could terminate the controversial Trump-era Migrant Protection Protocols (MMP), also known as 'Remain In Mexico'.
Under the MMP, migrants arriving from Central or South America were sent back to Mexico to await their asylum hearing. Now, they can stay in the US until their hearing. 
When can migrants apply for asylum in the US?
While politicians fight over the best way to deal with the latest migrant crisis, tens of thousands of immigrants struggle to get their papers in order.
Those who manage to stay in Texas must look up the best immigration lawyers in San Antonio and prepare for their immigration hearing. 
Foreign nationals can apply for asylum within one year of entering US territory. According to the law, foreigners may be granted asylum in the US if they can prove that, back in their country of origin, they face persecution, imprisonment, or execution on various grounds, including:
Race

Religion

Political opinion

Membership in a particular social group

Nationality
At the hearing, the migrant will be allowed to tell his or her story, explaining what sort of persecution awaits them back home. At the same time, a knowledgeable San Antonio deportation lawyer will present proof of the situation in that country using mass media reports, papers on the persecution certain groups are subjected to, or testimony from expert witnesses. 
When an immigrant is granted asylum, they are allowed to work in the US legally and get a driver's license. Certain cash benefits are also available. 
After being in the US for 4 years, the asylum-seeker is allowed to apply for a Green Card. 
If you live in the San Antonio area and want to help a migrant with their asylum application or you have a family member in Texas who may be entitled to get a Green Card, seek legal advice from a local lawyer with many years of expertise in this field at the Law Office of J. Joseph Cohen.
Contact info: Law Office of J. Joseph Cohen
San Antonio, TX
206 East Locust Street
San Antonio, TX 78212
Phone: (210) 769-3273
Latest posts by jacqueline
(see all)
https://usattorneys.com/wp-content/uploads/sites/2/2021/05/judge-gavel-and-immigration-law-book-on-united.jpg
643
700
jacqueline
https://usattorneys.com/wp-content/uploads/sites/2/2020/01/logo.svg
jacqueline
2022-07-15 10:59:29
2022-07-15 10:59:29
Mass arrests of migrants in Texas – Here's what you can do