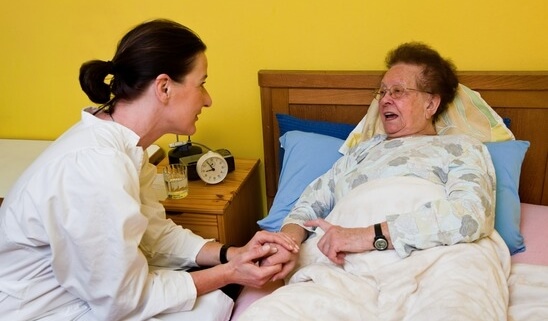 South Carolina – October 24, 2020
Resident Bill of Rights.
Nursing home residents have rights under federal and state law, and attorneys at McDougall Law Firm can review those rights with families and individuals thinking about nursing home placement, or the benefits of long term care facilities.  The Centers for Medicare and Medicaid recently provided an icon that reveals nursing homes with reported violations of care on the agency's Nursing Home Compare website.  The Nursing Home Reform Act under Title IV of the Omnibus Budget Reconciliation Act of 1987 outlines residential rights to protect the approximately 1.3 million Americans living in nursing homes and long-term care facilities from nursing home abuse.
Standard of care.
When sub-standard care results in harm to a resident, or outright abuse occurs, legal action may be taken against a nursing home and/or the treating medical professional because acts of negligence that cause, or exacerbate existing health conditions, or place residents in danger are deviations from NHRA  rights.  Depending upon the outcome of that conversation, it may be time to consult with a competent South Carolina attorney, who is knowledgeable about elder law protections.
Abuse vs. neglect.
Nursing home abuse can be verbal, emotional, sexual, financial, physical, and unintentional, or intentional negligence.  The two that may be most readily noticed include:
Bodily Injury – Physical abuse may reveal itself through: 1) unexplained bruises or injuries, or recurrence of injury, or abrasions; 2) signs of restraint on wrists and ankles, cuts, or abrasions, using restraints for long periods of time can cause patients to suffer from lower muscle tone, reduced bone mass, and muscle disorders; 3) malnutrition, dehydration and sudden or severe weight loss; and 4) when staff will not leave family alone with resident for fear they may tell of abuse. Bodily injury is sometimes tied to sexual abuse and around 70% of elder sexual abuse cases occur within nursing homes.
Neglect – Physical neglect is a type of abuse that may or may not be intentional, perhaps as a result of not enough staff, or supplies at a nursing home. Resident's cleanliness, availability of food, clothing and surrounding sanitary environment that diminish human dignity are signs to look for and overlap with physical abuse of malnutrition and dehydration.
If a nursing home, or long term care facility fails to provide the services outlined in the resident bill of rights, a skilled nursing home attorney.
South Carolina laws.
South Carolina nursing home facilities have standard operating procedures requiring administrative personnel to protect residents.  If residents suffer harm directly related to a negative nursing home encounter that exacerbated an existing health condition, or placed them in danger, a skilled lawyer can identify the appropriate legal cause of action supporting a duty of care outlined in the Resident Bill of Rights set for by the South Carolina Omnibus Adult Protection Act.
 Hire a lawyer.
Contact an experienced attorney at the McDougall Law Firm if you, or a loved one suffered injury, or an untimely fatal outcome caused by unsafe nursing home practices, inadequate precautions, and neglect.
McDougall Law Firm, LLC
115 Lady's Island Commons
Beaufort, SC 29907
Phone: 843.379.7000
Sources.
https://www.scdhec.gov/sites/default/files/Library/Regulations/R.61-17.pdfd
https://www.scstatehouse.gov/code/t44c070.php
https://www.scstatehouse.gov/code/t43c035.php
https://usattorneys.com/wp-content/uploads/sites/2/2020/10/photodune-1875202-nurses-supervised-old-woman-in-a-nursing-home-xs.jpg
365
548
nora
https://usattorneys.com/wp-content/uploads/sites/2/2020/01/logo.svg
nora
2020-10-24 06:30:51
2020-10-24 06:32:00
McDougall Law Firm can outline the South Carolina resident bill of rights for families.