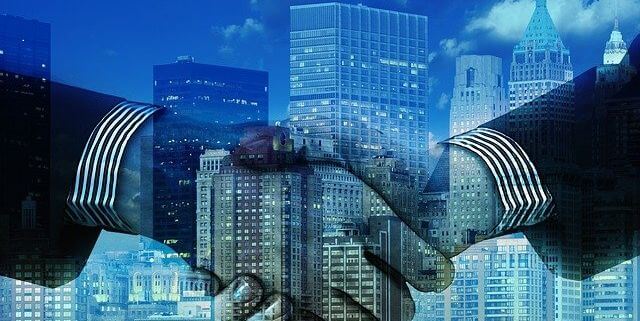 Oak Ridge, FL—Established business owners in Florida who are looking to purchase a business or want to merge their existing business with another may have come across these two terms: mergers and acquisitions.
What are mergers?
Mergers are when two separate businesses are combined to create a new entity, according to the U.S. Small Business Administration (SBA). Mergers don't happen often "because it's rare for two equal companies to mutually benefit from combining resources and staff," according to the SBA.
Some examples of mergers include:
Sirius and XM Radio
Disney and Pixar
Exxon and Mobile
Mattel and The Learning Company
What are acquisitions?
When one business is purchased by another and the company "gets fully absorbed by the acquiring company," this is called an acquisition. Instead of the two companies becoming an entirely new entity, the acquiring business would essentially just "grow."
Some examples of acquisitions include:
Amazon and Whole Foods
Microsoft and LinkedIn
Disney and 21st Century Fox
Why do business owners decide to sell their company?
Business owners may agree to a merger or acquisition deal if:
They have grown tired of working in the industry and want to retire.
They suffer from health issues that interfere with their ability to run their business.
They no longer want to own the business.
A buyer, on the other hand, might decide to merge with another company or acquire a business because:
They are looking to grow.
They want to break into a new market that doesn't allow much room to enter.
Hiring an Oak Ridge, FL business law attorney when merging or acquiring a business
A Florida business law lawyer is going to play a vital role in the merger and acquisition process as they will assist with putting together the purchase agreement. The purchase agreement should outline the terms associated with the sale, the responsibilities of both parties, the legal ramifications either party will face if the terms are breached, and more.
In addition to writing up a clear and concise purchase agreement, a business law lawyer will also:
Ensure their client is getting exactly what they are paying for or are being paid for.
Identify any risks associated with merging or acquiring a business. Because it can sometimes be difficult for a business owner to see the risks associated with mergers and acquisitions, they should have a third party such as a business lawyer identify what these are so they can make an informed decision on the deal.
If an individual is considering merging their business with another or wants to acquire a business in order to grow their company, they are encouraged to schedule an initial consultation with an Oak Ridge, FL business law lawyer. The attorneys at Legal Counsel P.A. have over 20 years of legal experience and commit to providing their clients with the best legal advice and guidance.
Legal Counsel P.A. is located at:
189 S. Orange Avenue, Ste. 1800
Orlando, FL 32801
Phone: 407-395-2653
Website: www.legalcounselpa.com
Email: [email protected]
https://usattorneys.com/wp-content/uploads/sites/2/2021/09/hands-1063442_640.jpg
425
640
jennifer
https://usattorneys.com/wp-content/uploads/sites/2/2020/01/logo.svg
jennifer
2021-09-02 17:59:35
2021-09-02 17:59:36
Mergers and Acquisitions: What's the Difference Between the Two?