Minneapolis, MN, Can Government Agencies be Held Responsible for a Truck Accident?

Devastating injuries and severe property damage are not uncommon after a truck accident. The losses victims suffer in these catastrophic collisions are often too much to bear, and the only way they can get some form of justice is by holding the liable individual responsible for all the harm they caused.
However, discerning who is actually responsible for the accident is a long and difficult process. To ensure that a person is maximizing their chances of getting the compensation they deserve, they should get in touch with a truck accident attorney as soon as possible.
An attorney will launch the investigation that will determine who was negligent so medical expenses and lost wages can be paid for by the right person. When it comes to truck accidents, there are many different parties involved and this can make the investigation more complex. There are several different parties that may be held to account, and one of them is government entities.
A government agency may be brought into the legalities of the investigation uncovers that the accident occurred because the road was not poorly maintained. Of course, this will only be the case if the government agency was the one responsible for maintaining the roadways, to begin with. An attorney can help a person do the research and conduct the right interviews to determine who was at fault while gathering the required evidence to prove this in court at the same time.
What Causes Truck Accidents in Minneapolis, Minnesota?
Just like car accidents, distracted driving, and breaking traffic rules are some of the main reasons that truck accidents end up occurring. However, truck accidents also have many other factors that can influence a collision that smaller-vehicle drivers do not have to worry about.
For instance, truck accidents also commonly occur due to poor loading of the truck by the cargo company, or poor truck maintenance by the trucking company. Truck drivers are also sometimes coerced by the company to operate their vehicle despite not being in the right mental or physical state to do so. Trucking accidents also often occur because the driver did not have the necessary training and license to be operating such a massive vehicle in the first place.
Whatever the cause of the accident was, directly relates to who will be held liable when it comes to paying for the damages everyone suffered. Anyone who gets into a truck accident can seek damages for the pain and suffering they experience as well as for their economic damages.
Get in touch with an accident attorney at the Law Office of Martin Montilino LLC today to learn more about the legalities behind accident claims, and to get professional help with one's case.
Reach them at:
THE LAW OFFICE OF MARTIN T. MONTILINO, LLC
3109 Hennepin Avenue South
Minneapolis, MN 55408
Phone: (612) 236-1320
Email: [email protected]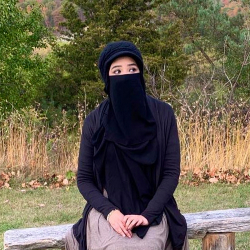 Latest posts by Maha Rehman
(see all)
https://usattorneys.com/wp-content/uploads/sites/2/2022/06/pexels-craig-adderley-2449454-4-scaled.jpg
1707
2560
Maha Rehman
https://usattorneys.com/wp-content/uploads/sites/2/2020/01/logo.svg
Maha Rehman
2022-06-17 15:33:59
2022-06-17 15:33:59
Minneapolis, MN, Can Government Agencies be Held Responsible for a Truck Accident?