Minneapolis, MN, What Are the Time Limits for Filing a Wrongful Death Claim

Every state has certain laws that dictate the legal process that follows a wrongful death. In Minnesota, wrongful death is defined as death caused by wrongfully carrying out an act, or omission by any individual or company. (1)
In many cases, wrongful death is accidental and caused due to negligence. A common example of this is car accidents. Individuals may get into a collision that leads to the death of a driver or passenger. Unless it can be proven that the driver acted maliciously, the wrongful death will be considered accidental. Sometimes, however, it is intentional, and in such cases, the charges are also more severe.
One of the most recurrent forms of wrongful death is medical malpractice. In such cases, a doctor usually misdiagnoses an illness, and this leads to serious health complications, which eventually lead to the death of the patient. Workplace accidents are another form of wrongful death that is common and, in such cases, the employer neglects to maintain the mandated workplace safety standards.
The surviving family members have to keep in mind that they must file their claim within 3 years for it to be considered valid. Exceeding this statute of limitations will likely result in their claim not being taken seriously, and this can cause them to miss out on any compensation that they were originally entitled to. It is only fair for the grieving individuals to be compensated and for the individual who caused the severe harm to be put to justice through a wrongful death claim.
What Damages Can be Recovered in a Wrongful Death Lawsuit in Minneapolis, MN?
There are several damages that the surviving family members can claim in their wrongful death lawsuit. With the right attorney by their side, they may be able to get compensation to cover their funeral and burial expenses, as well as medical expenses, loss of income, and wages. They may additionally be able to receive compensation for the mental anguish that they suffered as well as the loss of companionship and care that resulted from this death.
Losing a loved one can change a person's life forever, and the last thing the loved ones of the deceased should have to worry about is the financial losses they also incur due to the death.
Connect with a wrongful death lawyer at the Law Office of Martin Montilino, LLC as soon as possible to get assistance with filing a legitimate claim and to get the justice that they deserve.
Reach them at:
THE LAW OFFICE OF MARTIN T. MONTILINO, LLC
3109 Hennepin Avenue South
Minneapolis, MN 55408
Phone: (612) 236-1320
Email: [email protected]
References:
1.https://www.revisor.leg.state.mn.us/statutes/?id=573.02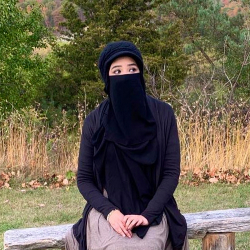 Latest posts by Maha Rehman
(see all)
https://usattorneys.com/wp-content/uploads/sites/2/2022/03/pexels-maria-orlova-4913396-scaled.jpg
2560
1707
Maha Rehman
https://usattorneys.com/wp-content/uploads/sites/2/2020/01/logo.svg
Maha Rehman
2022-03-29 14:27:50
2022-04-06 14:21:49
Minneapolis, MN, What Are the Time Limits for Filing a Wrongful Death Claim